Your options: Growth or Death
Posted by Steve Jolly on Tuesday, September 5, 2017 at 11:31 AM
By Steve Jolly / September 5, 2017
Comment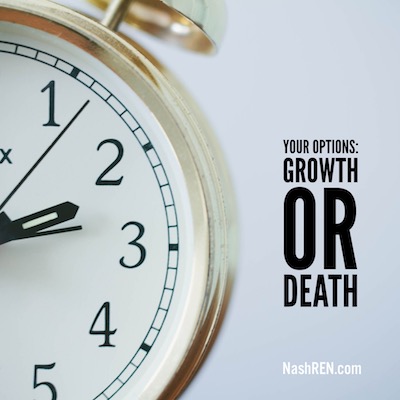 Over the course of the next year, you are going to hear much about transit in Nashville.
Just last week, the Tennessean reported that Mayor Barry is proposing a referendum on dedicated transit to be voted on May 1, 2018.
Because this is a huge issue, you are going to hear lots of opinions on both sides of the coin. And just like any other heated issue, not all of it will be correct.
So, I wanted to share with you a source document that you can review to help make your own decision. That document is the NMotion 2016 Transit Plan that was funded by the Nashville Metro Transit Authority and the Regional Transportation Authority of Middle Tennessee.
This is not the AMP proposal that failed under our previous mayor, Karl Dean.
This was a comprehensive study based on the input of thousands of Nashvillians, and how the most successful cities in the nation, like Denver, handle transit.
To get a pdf copy of this report, you can copy/paste the link below into your browser.
http://nmotion2015.com/wp-content/uploads/2016/09/MTA_RecommendedPlan_9.21.pdf
In addition to more and bigger roads, they also looked at all of the different ways people move through the city and how they work together to make it work like a well oiled machine.
The report gives us a vision of what we should be doing for the next 20+ years to reduce traffic and make it easier to move throughout the city.
None of us wants to be the next "Atlanta" of traffic.
This is the way that I look at the future of Nashville. There is no status quo for a city. Either it is growing or it is declining. Without addressing transit, eventually our great city will cease growing. And I would prefer growth over a slow death.
What are your thoughts on the future of Nashville. Hit reply because I would love to hear them.
The Daily Deal in Nashville is a one bedroom luxury unit in the Icon [Downtown] with a large covered terrace and views of the Gulch that is listed for less than $400,000.