Your Move Doesn't Have To Be Scary
Posted by Steve Jolly on Friday, August 17, 2018 at 11:29 AM
By Steve Jolly / August 17, 2018
Comment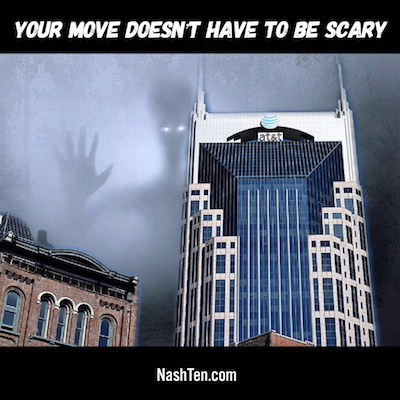 Moving to a new city can be a scary thing because of the unfamiliarity. There are always questions looming in the back of your mind like…
Is this a safe place to live?
Are the schools good here?
Can you afford it?
I understand why this is important to you. You move to get ahead. To step up and make a better life for you and your family. The last thing you want to do is fall back due to the move.
In a recent story on The Best Cities to Raise a Family in America, Nashville fared well on that list. We came in at #30 in the Nation. That's not bad, and it doesn't show the true picture of Nashville. At least in my humble opinion.
Gretchen and I moved here in 2001 with our 3-year-old son and 1-year-old daughter. After 17 years of living in Music City, I feel the same way that I did on the first day.
There is no place in the world that I'd rather live than in Nashville.
Like any city, Nashville has its share of problems. But that's not what sets us apart from the crowd. It's the people who live here and how they treat each other that makes Nashville a special place.
I've traveled around the world and lived in several different cities across the United States. And without a doubt, I've never felt loved like this from my neighbors, both far and wide. Even in my original hometown.
And that's what makes all the difference to me.
I'm convinced that no matter what you are looking for or what you want to achieve; you can find it here.
Gretchen and I want to show you why we love Nashville and how it fits into your dreams of a new life. And point you to the best sources of information on neighborhoods, crime, schools and so much more. So, you can make the best decision for you and your family.
If that sounds good, then give us a call today. We look forward to the conversation.
Otherwise…
The Deal of the Day in Nashville is Gretchen's latest listing in Spring Hill. This better than new home is All-Brick with an open floor plan and a huge master suite. And, it's listed for less than $400,000.