Your Agent Says It's Ok, But The Buyers Said No Way
Posted by Steve Jolly on Monday, October 29, 2018 at 5:45 PM
By Steve Jolly / October 29, 2018
Comment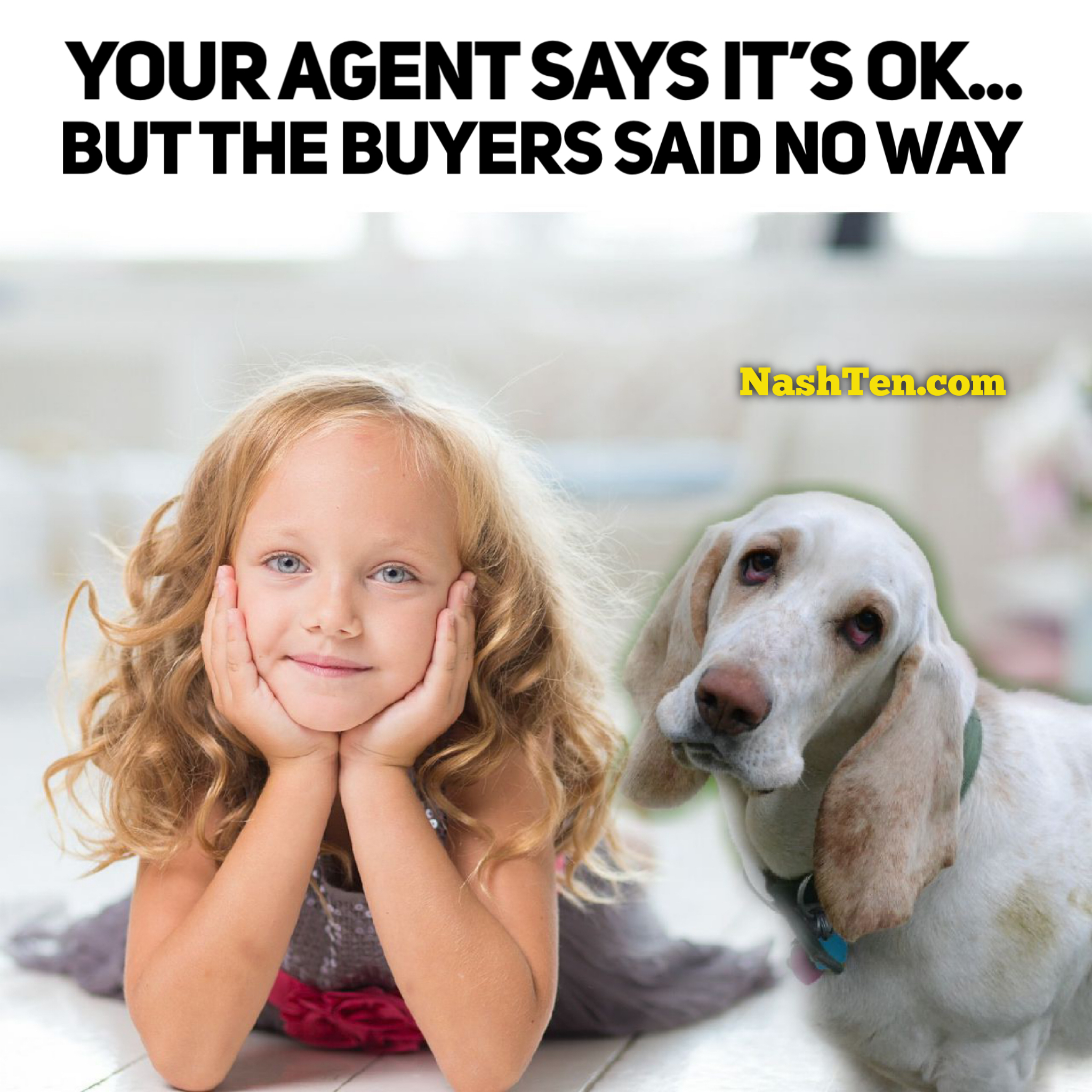 I saw this story posted on a popular community site today.
A family spent the last few months getting their home ready to sell. Since they've lived there for 15 years and are doing all the work themselves, it took some time.
They put it on the market at the price their agent suggested. Yet, all of the feedback received from buyers was the price was too high.
So, they lowered the price and still nothing.
They are now freaking out and thinking of taking it off the market, even though it's only been listed for a few days. It seems they home they currently have under contract to purchase is now backing out of the deal.
If they came to me for help [and they did not], here is the advice I would give them.
First, let's calm down and take a deep breath so we can think clearly about this situation.
In these market conditions, you are approaching this situation backward. You need to secure the sale of your home before you get another property under contract. With more inventory available, you should have an easier time of finding the next place to call home.
And, you can ask for the sale of your home to be contingent upon you finding adequate housing. That way, if there is nothing to buy, you are not obligated to sell your home.
Also, don't hesitate to dig deep with your agent about your sales price.
Ask to see the MLS listings of the comparable homes and all the marketing photos. Don't be afraid to set up a viewing for any of the available homes. Look at them through the lens of a potential buyer.
An educated home seller is going to make better decisions. And the right steps always gets you closer to your goal.
What concerns do you have about your home today? Hit reply and let me know.
The Daily Deal in Nashville is this brick ranch in Hendersonville that would make a great first home or investment. And is listed for less than $200,000.