You Get What You Need
Posted by Steve Jolly on Monday, July 8, 2019 at 11:34 AM
By Steve Jolly / July 8, 2019
Comment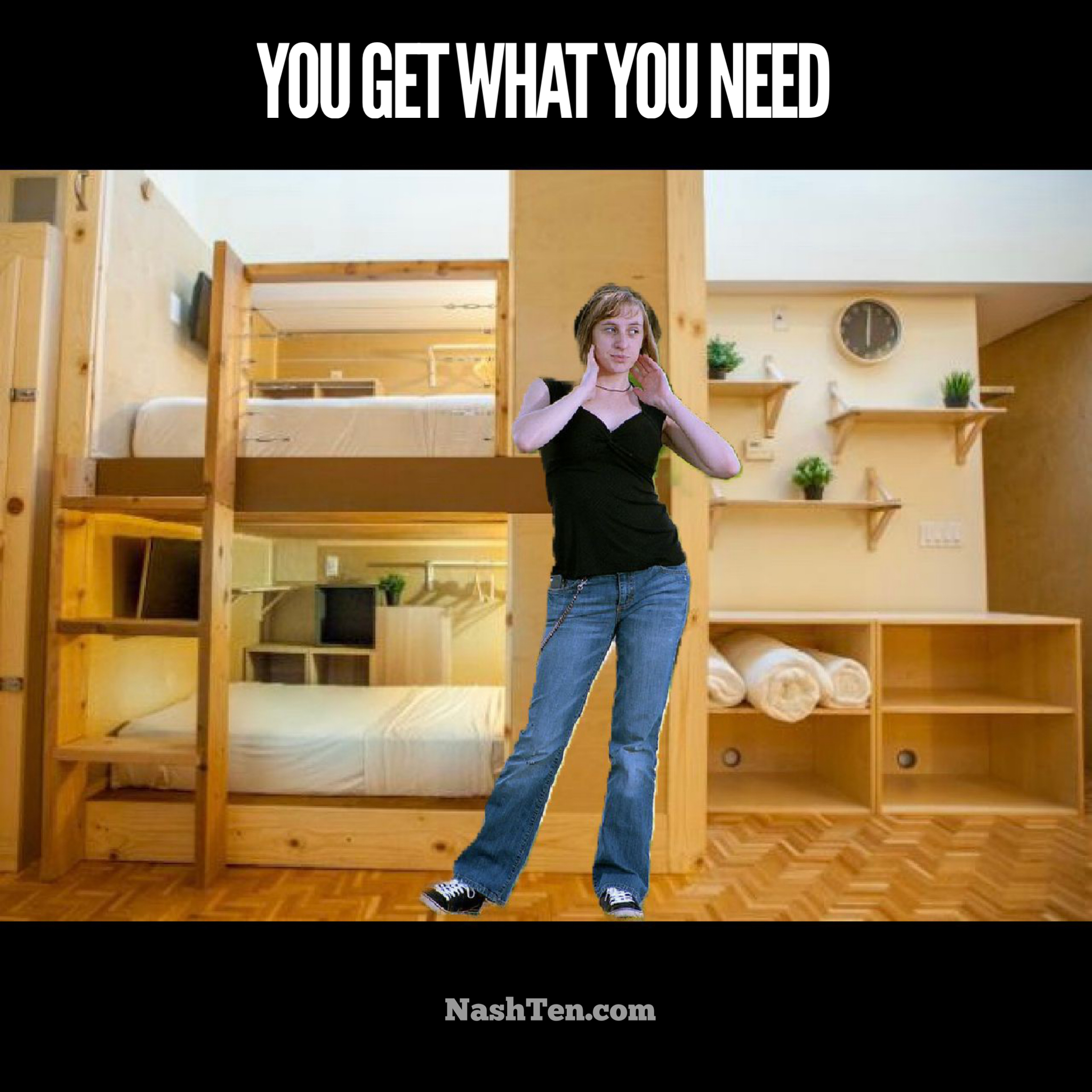 Many of you don't realize that the Rolling Stones wrote the theme song for real estate. By coincidence, it was also the signature tune for raising our kids.
It goes something like this.
"You can't always get what you want, but if you try sometimes you find you get what you need."
The founder of PodShare was likely channeling her inner Mick Jagger when she started her company in California a few years ago.
PodShare is a new type of communal living that is a cross between a hostel and dormitory. For $1,200 per month, you get your own bunk and then share common work, kitchen, and living space.
While $1,200 per month might seem like a lot for a bunk bed, a 200 SF micro-studio apartment in San Francisco can cost you $1,750 per month or more.
And your toilet could be next to your kitchen sink.
It also saves some folks a 2-hour commute [each way] to a suburb where they can afford to live in a standard two-bedroom apartment.
When Elvina Beck started PodShare, her detractors said that she was taking away everything people wanted in a home: privacy and personal space. She soon discovered that in desirable urban areas, people were willing to give up privacy to be close to the action.
That's something that Gretchen and I were talking about on our road trip this weekend. In our combined 550+ home sales, no one has ever gotten every single thing that they wanted.
We all have to compromise.
It might be something small, or something that we can fix, but we all have to make concessions when buying or building a home.
And that's when confusion sets in.
You might not be sure what to give up now, because you don't know what the cost will be down the road. That's where we can help.
If it is something that can be repaired or added on later, we can connect you with the right contractors who can advise you.
If not, we can share the experiences of our clients and colleagues. You are not the only one going through this, and the insight of others who faced the same challenge can be incredibly helpful.
Either way, we are here for you. Just call us at 615.519.0983 and we will be back in touch quickly.