You are better than any doubts you have about yourself
Posted by Steve Jolly on Thursday, March 26, 2020 at 10:12 AM
By Steve Jolly / March 26, 2020
Comment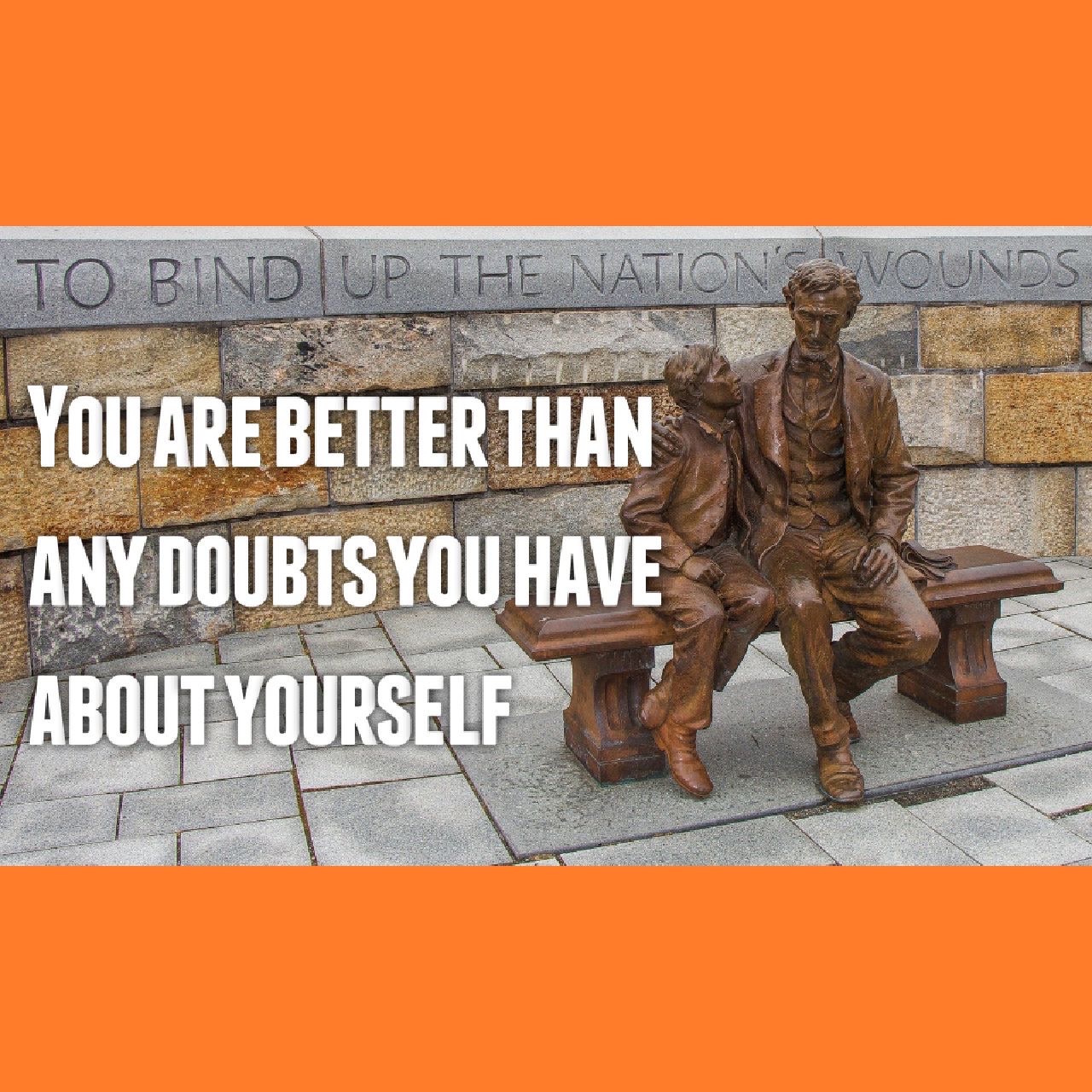 There are two kinds of people in this world: Those who have a healthy amount of self-doubt and those who do not. This story is for the latter.
Abraham Lincoln famously struggled with doubt and depression for most of his life. What brought on those feelings? We will never know for sure. Though, it's probably similar to why all of us to feel that way.
Past failures, the baggage dumped on you by society/family, comparing yourself to others, facing new challenges, and the fear of success all can all be debilitating, if we let it.
At the age of 26 and struggling in his early political career, the future president said, "I am now the most miserable man living…I must die or be better."
Lincoln openly admitted to his struggles with melancholy. Most people today would call that depression. And when you're wrestling with those thoughts, even the smallest of problems seem insurmountable.
During this time, what we know today as modern psychology did not exist. Neither had the medicine people use to help them cope today.
So he turned to the bible for comfort and consolation.
The solace that he received from reading helped him transform the focus on his personal demons to a greater cause, the struggle for universal justice.
In 1958, he lost the Illinois Senate race to Stephen A. Douglas. It would have been easy for him to slip back into his suicidal thoughts. Instead, he said, "The cause of civil liberty must not be surrendered at the end of one, or even, one hundred defeats."
And during the darkest days of the Civil War, Lincoln proclaimed, "I expect to maintain this contest until successful, or till I die."
What changed Lincoln from a man of sorrow to one of the greatest leaders to ever grace this planet?

It was a purpose greater than himself.
Finding that cause for your life can be your savior too. It takes some self-reflection of what makes you passionate. You'll need to adapt to the changing world around you, set your ego aside, and ignore the negative people in your life.
Then, if you listen to the quiet voice deep down in your heart, you'll find your life's mission.
More people love you, count on you and need you than you realize. And if you not there for them in their time of need.
Who will be?