Why 2019 might be your year to win in Nashville
Posted by Steve Jolly on Monday, March 11, 2019 at 11:31 AM
By Steve Jolly / March 11, 2019
Comment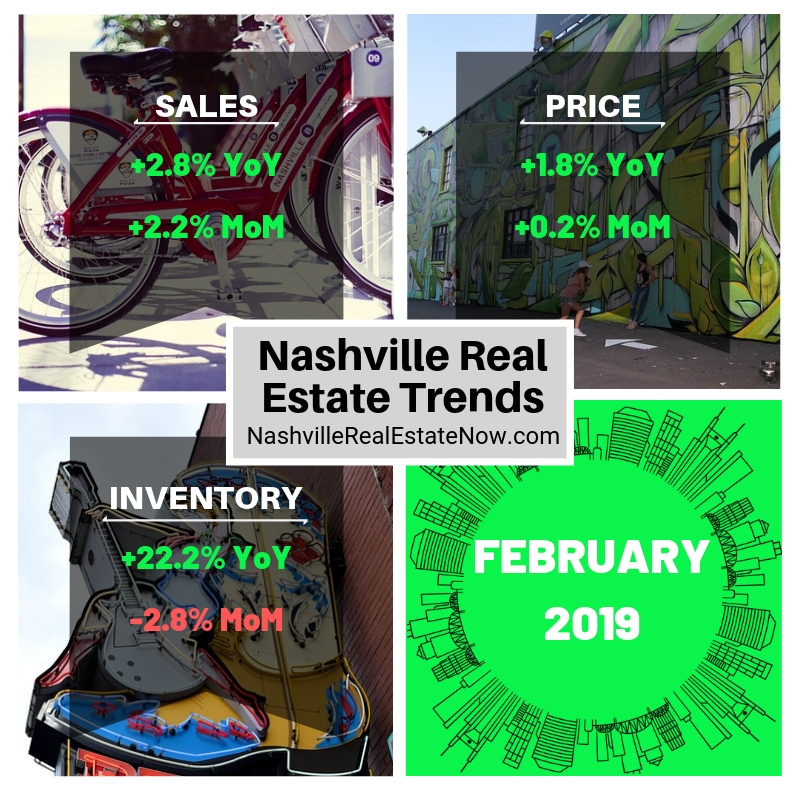 The numbers for the real estate market were released at the end of last week, and the headlines didn't disappoint.
Nashville Public Radio reported that the prices were up only $5,000 over the same month last year. And while that's true, it doesn't paint the whole picture of the Nashville real estate market.
It leaves people to believe that the demand for our city is waning. Nothing could be further than the truth.
The difference is in the supply.
The inventory of homes for sale is stronger than it's been in a long time. This makes it easier to find a home and puts less pressure on the price moving upwards. That's why you can't look at one statistic and claim to know the market.
And it's why I always share at least three figures [and their trends] with you every month: Sales, Price, and Inventory.
Here's why I can say without reservation that the demand for Nashville is strong.
For the first two months this year, 4,810 homes have been sold. That is 1% more than in 2018, the 2nd best year. And 2.2% less than in 2017. Nashville's best year in real estate history and when we were the #1 market in the nation.
Who would complain that we are tracking in the #2 spot?
If you read my article from last Thursday, you'll know the leading indicator of home sales points in that direction too.
Greater Nashville REALTORS® President Andrew Terrell said, "We are pleased to see inventory continue to increase in various price points allowing more options for consumers. This combined with the still growing home sale prices show a very optimistic outlook as we head into the spring months."
Nashville Public Radio described the market as starting to plateau. Others claimed we've already entered a buyer's market. The truth is we've been moving towards a balanced market since last year. I first reported it to you in May of 2018, and have been reminding you on a monthly basis since then.
I expect 2019 to be another banner year for Nashville, but I am less certain going forward. The biggest risks, interest rate hikes, and the national economy are out of our control.
If you want to talk to a Realtor who has their finger on the pulse of Nashville, then hit reply. I'd love to listen to your concerns and help you plan your next step.