Who has time for serious problems?
Posted by Steve Jolly on Tuesday, October 6, 2020 at 9:18 AM
By Steve Jolly / October 6, 2020
Comment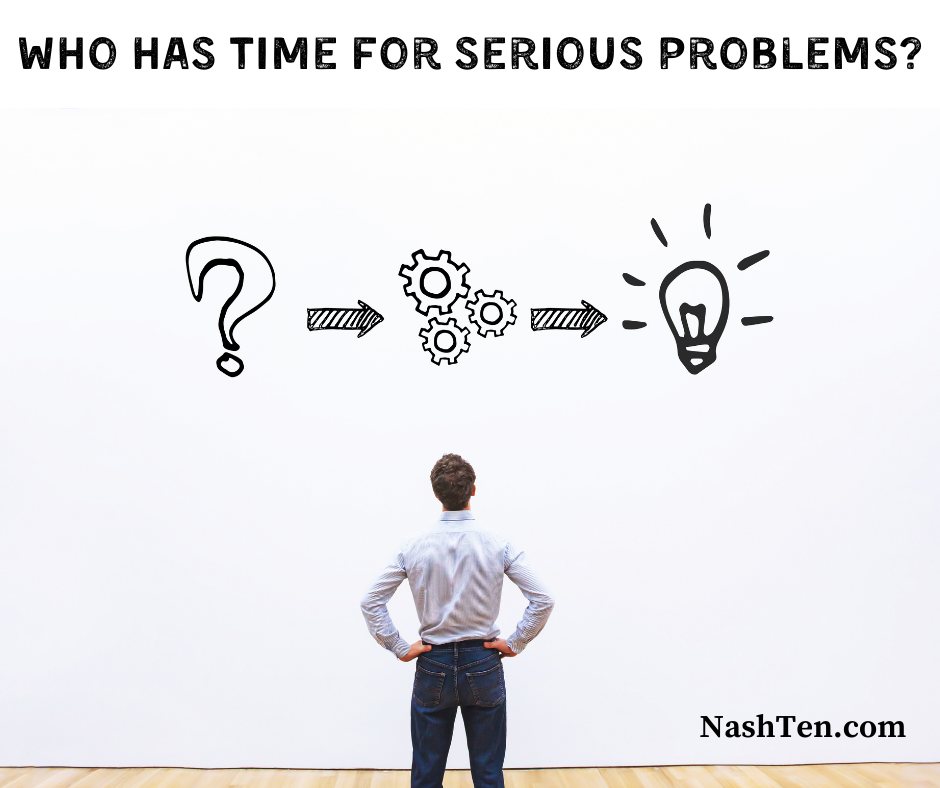 Here's a story I heard from a buyer in another state.
"We put an offer in on an under-construction house, asked if some changes would be allowed, we were told yes and we went ahead with our offer. We met with the builder, discussed changes, was told everything but the floor plan was changeable.
This was a lie, and then we found out he was putting in white cabinets which is the one color we were absolutely against. Had to swallow it and deal because it was "already picked and non-negotiable" (would have seriously reconsidered the offer had we known. We were hoping for black).

Was supposed to meet him a couple of other times to pick out options and colors, he flaked EVERY SINGLE TIME, and it would be days after he said, and we'd usually just find some samples left in the house to look through without him and email him what we wanted.

Move-in was supposed to be May 25th, but then COVID happened and everything fell apart and move in was rescheduled for June 25th.
...then July 6th, then July 9th, then July 13th and now, as of 2 days ago, we don't know when because the granite countertops are somewhere that isn't our house, so now no move-in date."
One of the biggest mistakes
that people make when buying a new construction home is buying it directly from the builder.
The incentives and hard sell tactics make it difficult for you to walk away, however, they will likely give those same benefits to anyone who buys a house from them. Even if they give you a "special deal", what you don't realize is that the builder is saving thousands more than he is giving back to you.
Most people do not understand that the listing agent in this case represents the builder only and is looking out for the best interests of the builder. The builder's agent likely has several builds with multiple customers going on at the same time. His priorities are selling the next new build and closing the next home finished. Sure, they will finally get around to making your build a priority, but only after you rise to the top of the list. And that can take a long time because most builder contracts allow them up to TWO years to finish your home.
The average resale home has more than 70 people involved in completing the sale. When you add construction to the mix, you are now up into the hundreds of people involved in the building and sale of your home.
When you have that many people involved in the complex process of new construction, it's bound to get off track and go sideways many times.
It's even more true now. With ongoing supply chain disruptions, labor shortages, and regulatory delays, someone on your side needs to fight for what you were promised. It's not always about someone's knowledge of a subject. Wisdom also comes from knowing the right questions to ask, at the right time.
Buying a new construction home without an agent representing you is like doing complex business taxes without a CPA. Sure you might save a little money now, but what headaches will you face tomorrow.
If you have questions about buying a home, feel free to text/call me at 615.519.0983.
If you are enjoying (or not) this series on Learning from Other's Mistakes, leave a comment and let me know. I'd love to hear from you.