Where are all the homes for sale in Nashville?
Posted by Steve Jolly on Thursday, June 6, 2019 at 12:07 PM
By Steve Jolly / June 6, 2019
Comment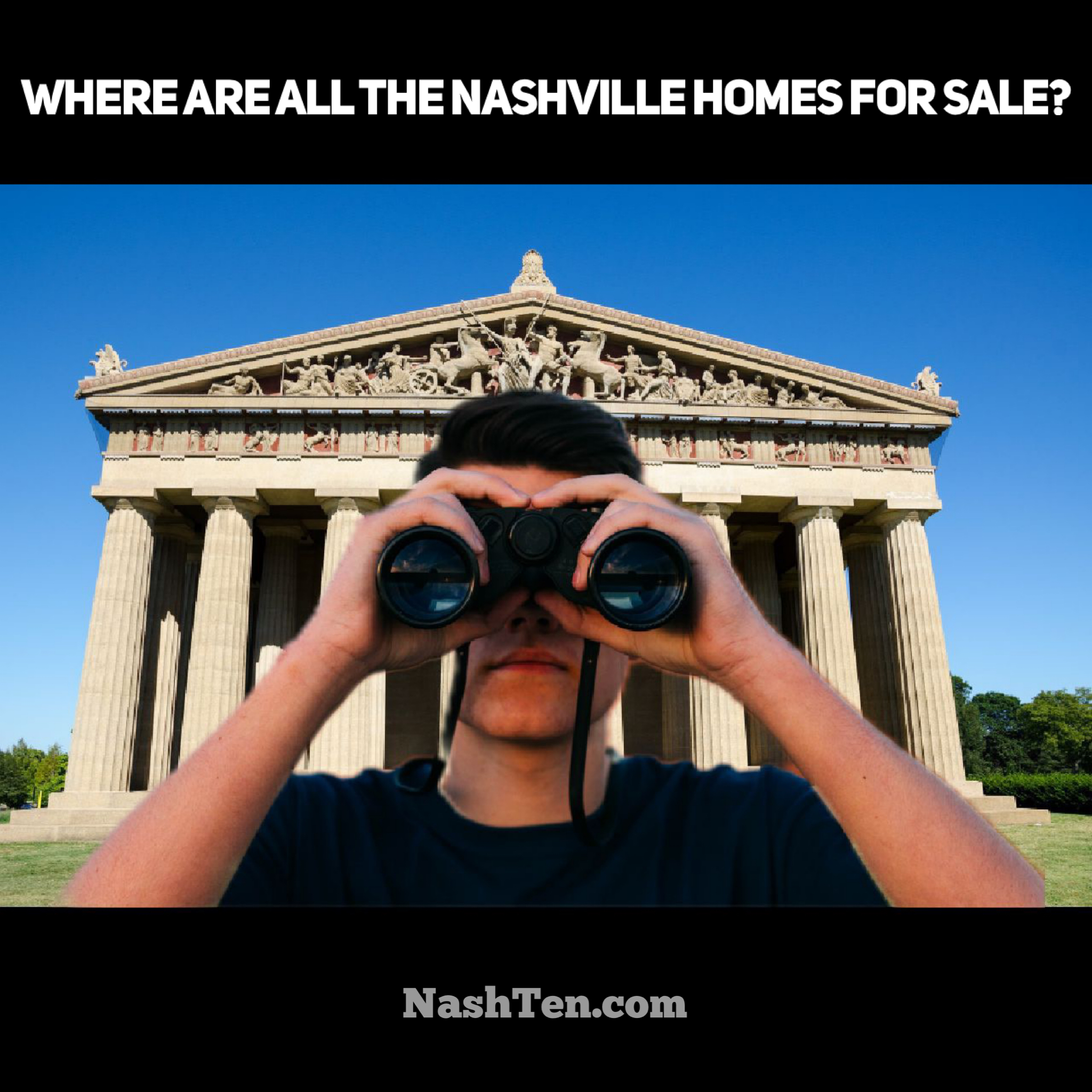 Earlier this week, the Tennessean ran a story with this headline, "Nashville among top 10 markets for home buyers due to inventory surplus, new report says."
And I'm thinking to myself, where are all these homes for sale?
So, I decided to look into the MLS myself and get that data straight from the authority. Overall, there are 7,340 residential listings available to purchase in the Nashville Metro Statistical Area (MSA). That includes Nashville/Davidson Co. and all of the counties that border it plus Maury, Dickson, and Robertson.
While that seems like a ton of listings, over the last six months we have been averaging 2,983 home sales per month in this same area. That gives us 2.46 months of sales in inventory.
At less than three months of inventory, there is no overall surplus. So, I decided to dig a little deeper. I expect that most of the inventory is tied up in the luxury market.
Here's what I found.
For homes listed for less than $500,000, we currently sit at 2.02 months of inventory at the current sales rate. This is definitely a seller's market.
Homes priced between $500,000 and $1,000,000 the inventory jumps up to 4.29 months of inventory. I would consider this a balanced market in Nashville. Which means that the demand from buyers is equal to the supply from sellers.
The luxury market (anything over $1,000,000) currently sits at 7.3 months of inventory based on current sales. This is definitely a buyer's market in Nashville.
Based on what I see, it appears that the overall market is still transitioning from a seller's market to a balanced one.
However, each segment is experiencing different market forces.
This makes the old adage true, "All real estate is local."
Don't base your important financial decisions off of what you read in the news. If you want to find out the true conditions for your home or your neighborhood, just let me know.
I have a market update report that will keep you up to speed every week.