When you should NOT buy a home
Posted by Steve Jolly on Thursday, October 17, 2019 at 7:35 AM
By Steve Jolly / October 17, 2019
Comment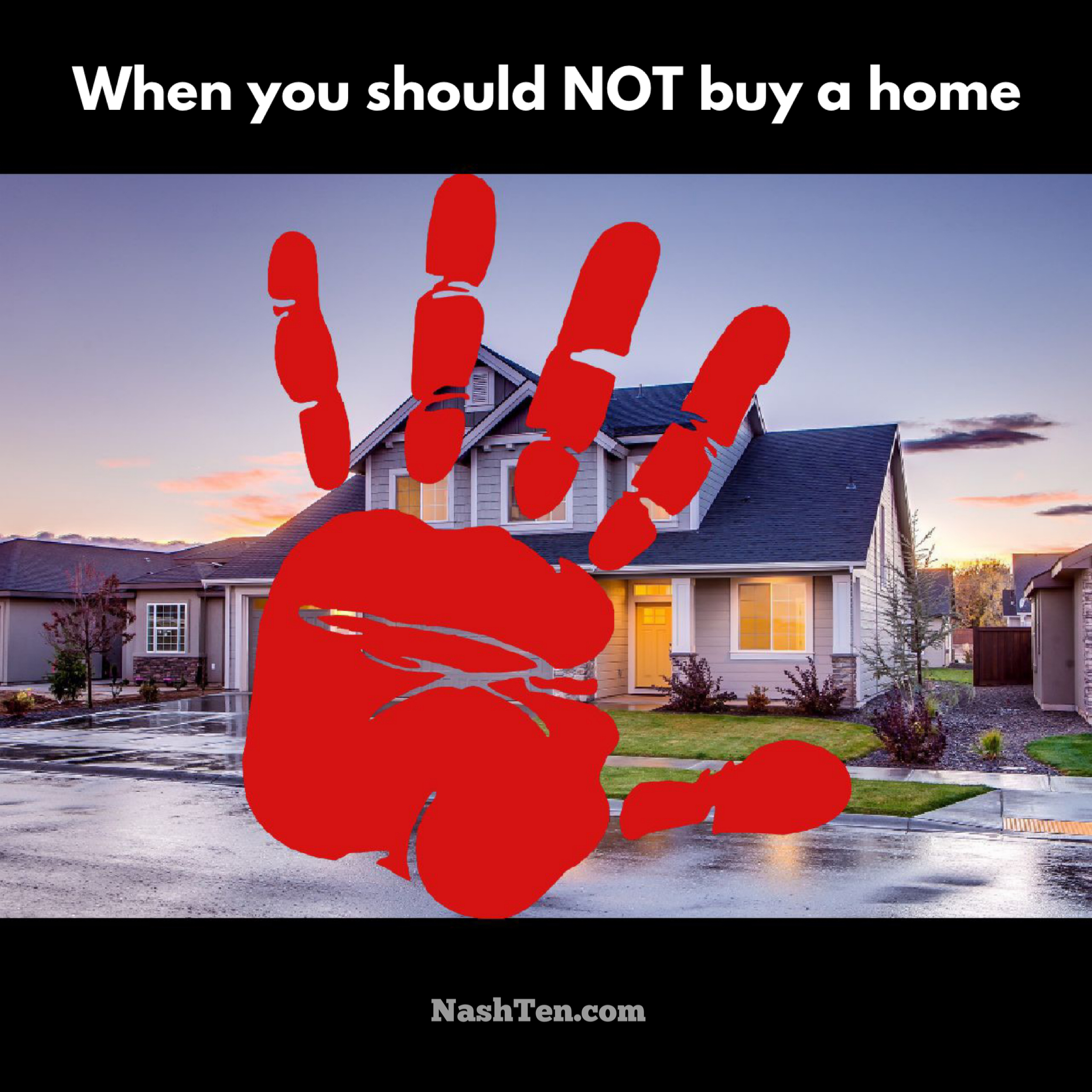 Not long ago, I received this story from a long time reader.
"What I would really like to hear is some realism, similar to what you shared today - you are the first person in the real estate industry who I have heard succumb to the fact that a recession will likely happen. I appreciate that, but now I want to hear more ;)

What should a new homeowner really be considering when buying a home if, in fact, a recession could happen within the first three years of owning that home?

What are the risks? How can we try to protect ourselves?

When should we decide maybe it's not the right property to buy?"
And here was my response.
"First, let me tackle that last question. If you are planning on owning the home for less than 5 years, it may be more beneficial to rent instead of buying. Especially if you think we are facing a recession in the near future.

If you are going to hold the property long term in a growing community like Nashville, then I would not be overly concerned about a short downturn in the economy in the next three years. You'll have time to make back the loss in appreciation and then some.

Over the short term, you risk being upside down on your mortgage when it is time to sell. No one wants to brink a check to closing and I say that is your biggest risk.

To protect your downside, it's best to buy in the best location that you can afford. In order to determine the best location you would need to look at things like popularity, school quality, safety, commute times and what is expected of the community in the near future. Another way to protect your downside is to stay away from the most expensive homes in your preferred location. Luxury purchases often suffer when the economy turns. An entry-level or move-up home will appeal to the most amount of buyers in any market condition.

A home that checks off most of the boxes for buyers is much easier to sell in a downturn, and is typically discounted less than others."
If you are in it for the long term, it's still an excellent idea to protect your downside on the largest purchase you will ever make. That means hours doing research to answer the questions around popularity, schools, safety, future growth, and community.
It's true that you can do that on your own if you have lots of time to kill and sort out the good information from the garbage.
Or, you could spend a few minutes with a Realtor, like me, who has already done the homework and willing to share his resources with you. So you can see the truth for yourself and don't have to rely on the opinions of others.
If this sounds good to you, let's take a few minutes to talk. I'd love to hear your concerns and show you where to find the answers you need.