What's your home worth in today's market?
Posted by Steve Jolly on Thursday, November 2, 2017 at 9:18 AM
By Steve Jolly / November 2, 2017
Comment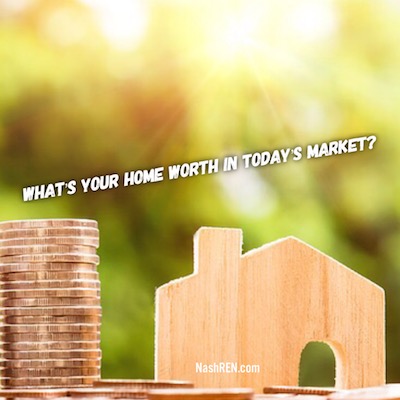 I missed sending this letter to you on Wednesday because I spent most of the day traveling to the National Association of Realtors Annual Convention in Chicago.
Today, I am auditing the new Pricing Strategies class in order to teach it to others. This class teaches agents how to perform a comparative market analysis [CMA] and use it to establish the likely sales price for any home.
I took a version of this class from one of my bank clients 10 years ago. It was taught by an appraiser and it was instrumental in my clients' success over the years.
Pricing is more art than science, so you need to wrap up all of the loose ends that you can in order to get close to what the market is willing to pay.
Here are some of the problems with pricing that can make it a difficult, even for an experienced agent.
First, no two homes or lots are exactly alike. Even if a home has the exact same floor plan, the level of maintenance and upgrades can cause big fluctuations in price.
The same is true for lots. Some have better views, more privacy or a better location. These factors all affect the price.
Second, the same things are not important to all buyers. Therefore, each person would assign a different monetary value to every attribute in a home. For example, a chef's kitchen is a popular choice for many buyers now. People spend tens of thousands of dollars on their kitchen and appliances.
If you rarely cook, are you going to place a high value on a $100,000 kitchen?
And upgrades rarely add 100% of their cost to the value of the home. The most popular renovations when completed by contractors add approximately 80% of their cost. Others, add much less.
Third, the set of data that we are using to measure the current performance is from the past. This means that that data may not reflect the current market trend. Typically, we look back in time six months to find similar sales.
In a fast moving market, much can change in six months time.
Last, to correct for these differences, the agent needs to make adjustments to the data in order to come to the best price.
Even the best pricing agent won't hit home runs every time. So, you need to continuously review the market as the home is listed and make the appropriate changes.
Experience is incredibly helpful. The more you know about the market and practice pricing, the better you get.
You may also hear the term BPO or Broker Price Opinion. It's a little more detailed than a CMA, but not quite an appraisal.
In the first seven years of my real estate career, I counted thousands of these pricing reports for my bank clients. And in the last five years, many more.
Although, I might be one of the most experienced agents in Nashville with pricing. I still can learn more.
And that's why I elected to audit this class. Not only will it help my clients, but sharing this knowledge with others will help my community.

The Daily Deal in Nashville is this beautiful, renovated, and historic home in downtown Gallatin that is listed for less than $400,000.