What you need to know about the Fed's decision
Posted by Steve Jolly on Thursday, January 31, 2019 at 6:50 PM
By Steve Jolly / January 31, 2019
Comment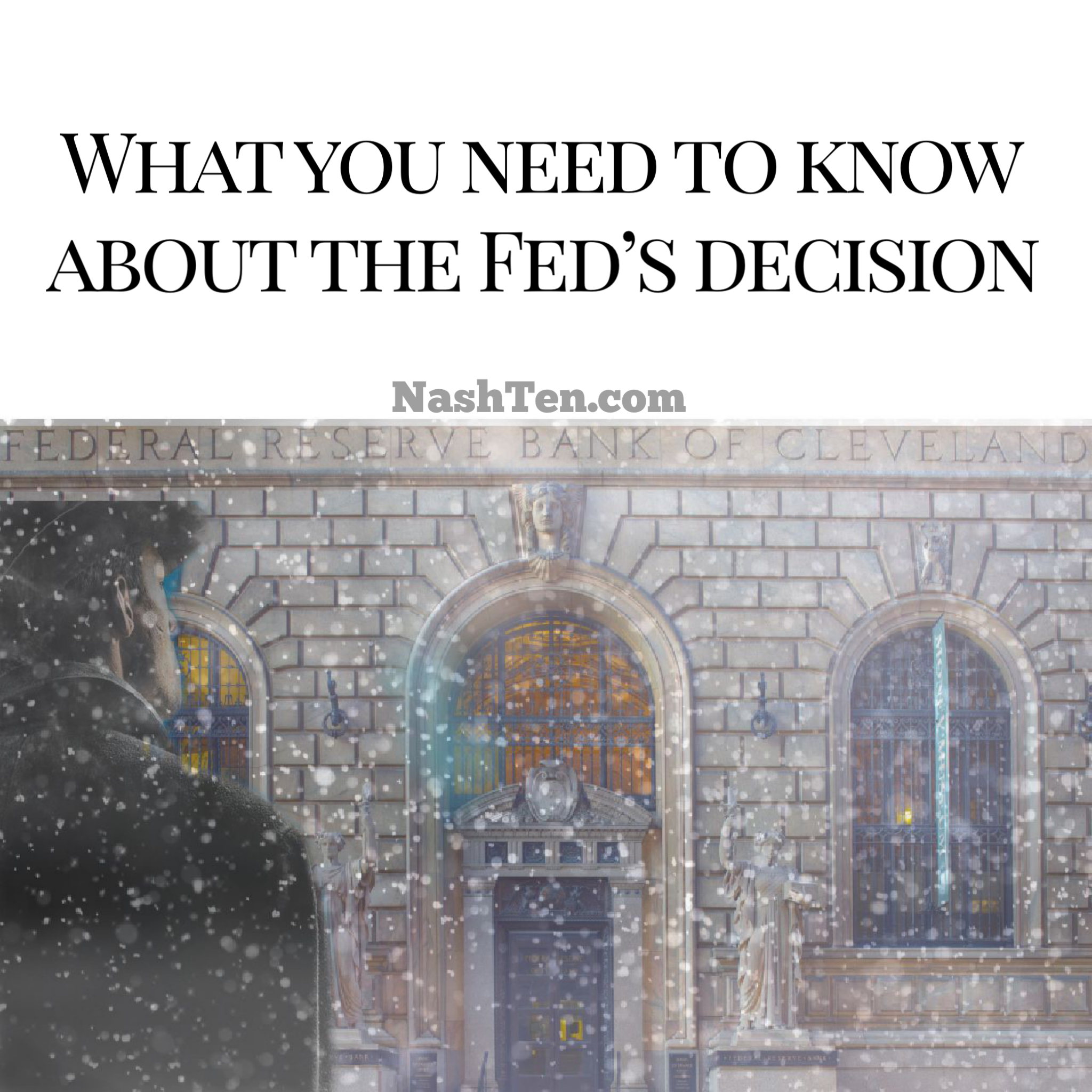 Buried in the news blitz of the extreme cold weather this week is the report from the Federal Reserve. And it is good news for the economy and the real estate market.
As expected, they did not raise Federal Funds Rate on Wednesday and say they will continue to maintain the target range of 2.25% - 2.5%.
The Fed took a more aggressive stance against inflation from 2017 to 2018 and raised the rate seven times. And, just a few months ago, they promised gradual increases in 2019.
What changed their mind?
Some folks blame pressure from Wall Street. The end of 2018 was mired in confusion and chaos for investors as the markets took a hit from the slowing economy, the government shutdown, and the fallout from the trade war with China.
But…propping up Wall Street should not be high on their list of priorities.
Instead, the Fed's stated goals are maximum employment and holding inflation close to 2% annually. If they achieve these goals, Wall Street will take care of itself.
What the board members noticed in the new year is a slowdown in the global economy resulting in lower inflation. Especially in China, the world's second-largest economy. Their growth in 2018 was the slowest in three decades and the outlook for 2019 is worse.
So…How does this affect you?
Low-interest rates are like jet fuel to the housing market. Since housing makes up a whopping 20% of the US economy, it's in our best interest to keep that engine running at peak performance.
And if you are thinking about moving in 2019, this is especially good news for you too.
Even if the Fed holds rates steady all year, the seasonal increase in sales tends to drive rates higher.
Here's what I recommend.
If you are thinking about purchasing a home in 2019, then I would start making plans today.
Current interest rates are less than 4.5%, and just a few months ago, they topped 5%. While 0.5% doesn't seem significant, it can save you about $11,000 over the life of a loan for every $100,000 that you borrow.
Most economists predict rates over 5% later this year.
Plus, more homes are coming on the market every day. At the same time, competition with other buyers is at an annual low.
If you are thinking about selling your home this year, then there is no better time to start than now. The peak of annual home sales starts in March and continues through July.
If you want to sell quickly at the highest price with the least frustration, it takes time to execute the best plan to fit your needs.

And still hit the peak market.
Questions? Just reply and I will get back to you right away.