What does Jolly know?
Posted by Steve Jolly on Thursday, September 28, 2017 at 9:52 AM
By Steve Jolly / September 28, 2017
Comment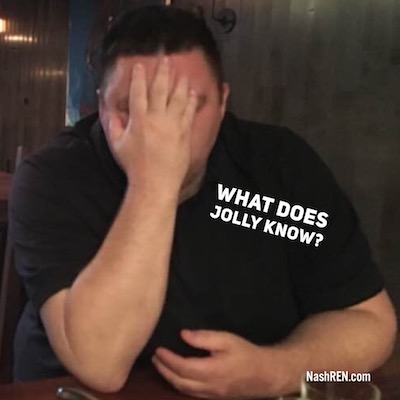 You might have seen the story on the news yesterday about the Nashville market cooling off.
Now before you believe this story applies to all of Nashville, remember this old adage…
All real estate is local.
And when I say local, I mean hyper-local.
Just like I said in my article on Monday, we have an imbalance in supply and demand at both ends of the market.
http://www.nashvillerealestatenow.com/blog/what-this-retail-disaster-can-teach-you-about-growth/
So, your experience completely depends on the price range and location.
Those homes in the higher price ranges or in areas with lots of new construction are starting to feel the effects of too much inventory.
And those shopping for homes in popular areas at entry level price points are still going to feel the crush of competition. Though you might not be up against 10 other offers, you could still find yourself in a competitive bidding situation.
Either way, the overall market in Nashville is weird but healthy.
The news likes to make these grand proclamations in their headlines because it brings more eyeballs (and advertising dollars).
Just learn to read past the hype, search for the truth and you will be fine.
And that's one of the reasons why I write to you almost every weekday.
There is so much misinformation, it's hard to know what to believe anymore. And I want to speak the truth about the Nashville.
I might not be an expert in many things, but I know the Nashville Real Estate Market like Bo Knows Football.
Some days I'm your pulling guard leading the way to the end zone.
Other days, I'm like the coach on the sidelines developing a strategy for the next winning play.
Either way, I'm on your team supporting you and fighting for your victory every single day.

The Daily Deal in Nashville is this brick ranch in Shelby Village [East Nashville] for less than $210,000.