Unfriendly reminder
Posted by Steve Jolly on Monday, April 15, 2019 at 10:52 AM
By Steve Jolly / April 15, 2019
Comment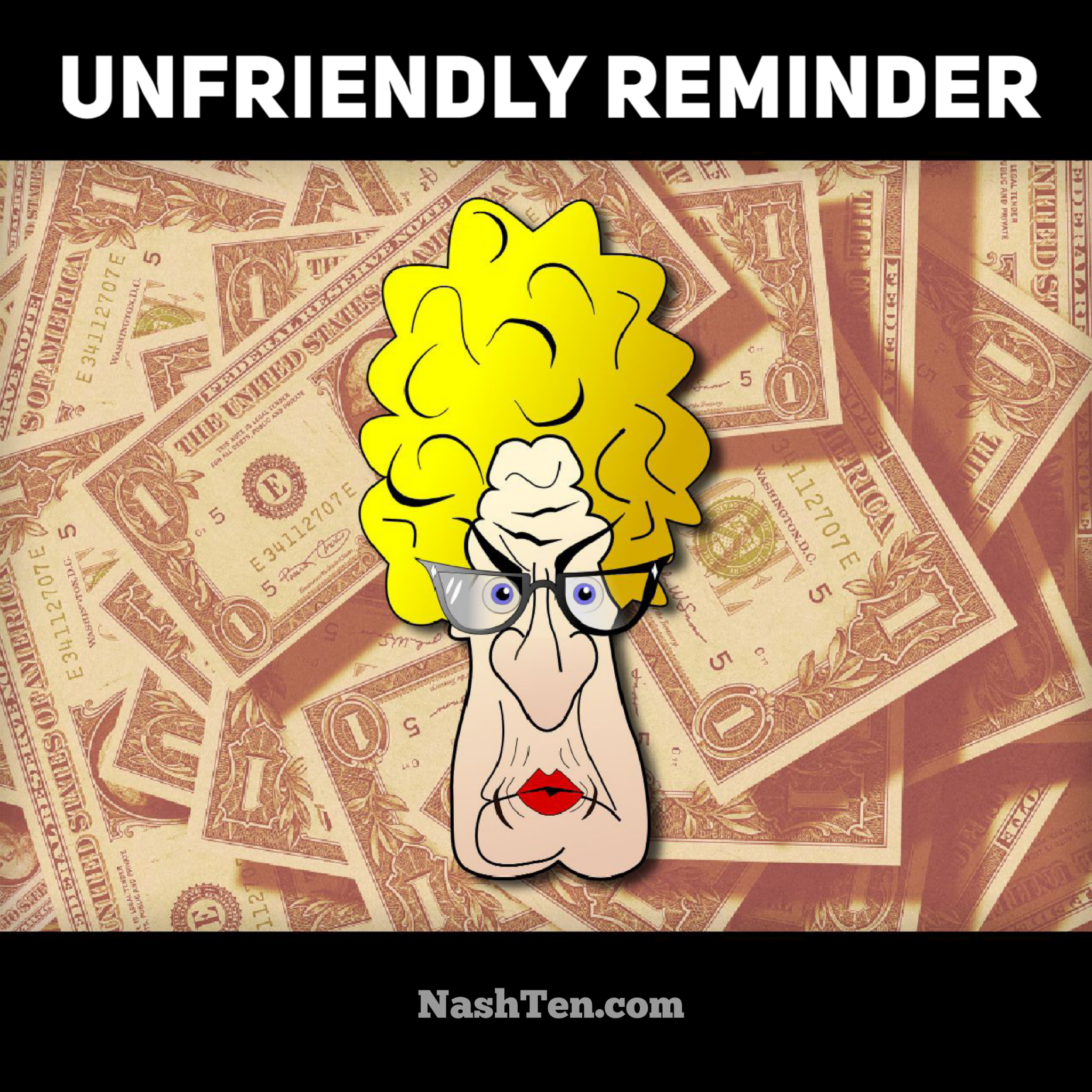 Two years ago, a young couple was getting ready to close on their home.
It had been a long time coming.
They searched for the perfect home for months until they first set eyes on a recently renovated craftsman bungalow from the 1930s.
It even had the one feature at the top of their list: a clawfoot tub in the owner's suite.
It was love at first site and this young couple made an offer. The offer was accepted, and that began the stressful process of inspections, appraisal, and the closing.
Since this was their first home, the road to the closing table was a little confusing. To them, it seemed like lots of waiting and then a rush of activity. Finally getting there was a welcomed relief to this couple.
They wanted to put 20% down on their first home. That was a monster goal considering the total down payment was $52,000. This couple worked hard, scrimped and saved for years to make this purchase a reality.
After weeks of waiting, they finally heard those magic words, "You have a clear to close." Shortly thereafter they received email instructions to wire the down payment to the title company. And they sent the money immediately.
A few days later, the phone rang. They expected it to be the agent with their keys to the new home.
Instead, it was the title company looking for the down payment. As they were reviewing the confirmation, they discovered that they were victims of wire fraud.
And here's the worst part.
It was 100% their fault. Their email account had been hacked. They sent the wire without verifying the accuracy.
Years of hard work were gone and their dream home was now a nightmare.
In the last five years, the FBI reports that $12.5 billion have been stolen this same way with most victims losing everything. It's a growing problem.
However…there is an easy way to protect yourself from being a victim.
First, pay close attention to the wire instructions that you receive. Make sure the information matches what you have on record.
Second, [and very important] verify any instructions you receive over the telephone with your title company. And be wary of any last minute changes.
Last, use an email system with multiple layers of security like two-factor authentication and encryption.
If you want to work with someone who fights against those who steal your money, then message me: m.me/NashvilleRealEstateNow.
We are here for you!