To Truly Succeed, This Is What You Need Most
Posted by Steve Jolly on Tuesday, September 11, 2018 at 7:58 AM
By Steve Jolly / September 11, 2018
Comment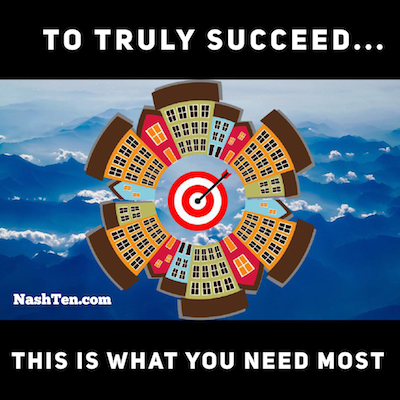 As a kid growing up poor in the 1950's, he simply wanted to make money and meet girls.
The one true love in his life was music. In that time, most people thought that a songwriter was not a respectable job. Yet, he continued to write and compose, energized by a new friend who also had written a few tunes.
Every day, these two would meet up to write new songs. And find places that would allow them to play for a few squid. They continued this daily habit until they got their big break.
By that time, they had written more than 300 songs together. Paul would go on to become the most successful songwriter in the history of the world. With hundreds of millions of albums sold, sixty gold records and 32 #1 hits on the Billboard Top 100.
And if you haven't guessed already, I am telling you the story of Paul McCartney from his recent interview with Howard Stern.
While all these accomplishments are amazing, it's not the best part of the story.
Here it is.
Paul accomplished this level of success without having one music lesson or being able to read sheet music. Paul said, "I could never relate to those little dots on the page and the music I heard in my head."
That's right! The man who changed music for the world never learned the basics of songwriting. He built his billion dollar empire solely on his love for music.
While I am a strong believer in the fundamentals, they can only take you so far. To truly succeed at anything, you need to love it to your very core.
Without stopping or holding anything back. Especially when confronted by your naysayers.
Paul showed us that love could conquer all.
So this is on my heart.
I tell you this story in the hope that it would encourage you to share what you love with me. What is the one thing that you want to accomplish before you leave this earth?
Let me know what's on your mind because I want to help you get there.
The Daily Deal in Nashville is this all-brick cottage in East Nashville with hardwood floors that is listed for less than $250,000.