This will change the most in 2018
Posted by Steve Jolly on Wednesday, October 11, 2017 at 7:31 PM
By Steve Jolly / October 11, 2017
Comment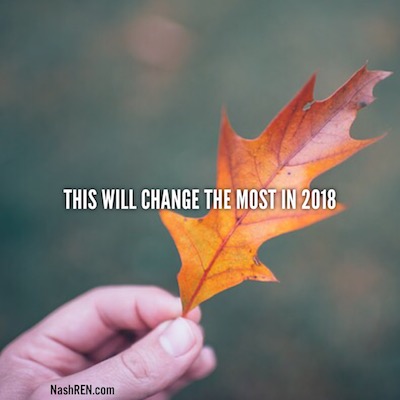 Looking at the data and our market's history, the real estate trends are lining up right where we expect them to be in September.
Housing demand starts to take a back seat this time of year to school activities, football, getting your business ready for the fourth quarter and the holidays.
So, we can expect that the inventory will continue to rise, prices will slightly pull back from their summertime highs and fewer homes will close from now through February.
The last two years was a bit of an anomaly with the inventory, and I expect this year will align more with our historical trends.
Going forward, I expect the biggest change from the previous two years will be price increases.
I wrote about it last week in this article:
http://www.nashvillerealestatenow.com/blog/whats-your-home-worth-one-year-from-now/
We have been averaging close to 10% annual price increases for the last few years. And I predicted that was not going to continue in 2018.
Not that we were going to take a huge hit to the top line.
Instead, I expected that the average increase would slightly decline to average 6-8% over the next year.
When you compare August 2017 to August 2016, you'll see there is a 12.6% difference in median price.
For September 2017, the year over year difference was only 9%.
I expect it price appreciation will continue to decline through February 2018 and stay a little lower from the remainder of the year. This is good and a sign of a healthy real estate market.
The last few years have been anything but normal. And this can lead to questions and concerns about the market.
What scares you the most about the Nashville Real Estate Market today?
Let me know.
The Daily Deal in Nashville is contemporary brick home in Dallas Downs [Franklin] that is listed for less than $410,000.