This Will Be Hard For You To Believe
Posted by Steve Jolly on Saturday, January 27, 2018 at 8:49 AM
By Steve Jolly / January 27, 2018
Comment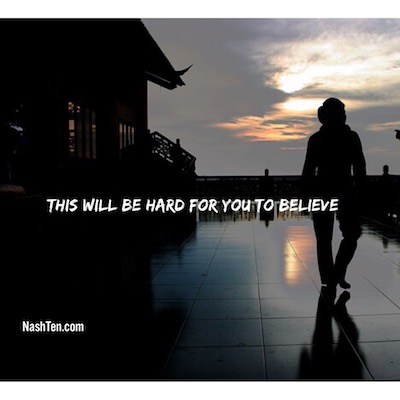 And I would not have believed it if I hadn't read it in Time magazine.
A homeowner lived alone in a cottage in the Heights neighborhood of Houston, TX.
Her neighbors because concerned because they had not seen her in some time. It was like she just disappeared. So, they reported her as missing in February 2015.
And they never saw her again.
Eventually, the home went into foreclosure and was later sold at auction.
The new owners were ecstatic about their purchase. Not long after they moved in, they noticed a broken floorboard in the attic.
Deciding to have a look, they pulled up the broken board.
And immediately called 911.
A few months later, the test results showed that what they found was the previous homeowner.
Apparently, she had fallen through the floor and ended up inside one of the walls of the home. I can't imagine what she went through after the accident.
This has always been one of my greatest concerns selling foreclosures.
I've found many scary and weird things because I have a natural curiosity.
I try to look in the places most others won't. Like attics, basements, crawlspaces, and holes in the wall.
I would much rather find that out early, then long after you've closed on the home.
It's easy to see how something like this could be overlooked.
That's one reason why I suggest that you get as many eyes on the place as possible. Mine, yours, the inspectors and any other experts that we need to review the home.
And we don't stop asking questions until every last stone is overturned and all of our concerns are resolved.
While you might not be looking at homes today, you still may have questions about financing, neighborhoods or schools.
And my job is to show you the answers.
Hit reply with your biggest concern and I'll get back to you right away. Even this weekend.
The Daily Deal in Nashville is this beautiful, upgraded home in Lennox Village that's listed for less than $325,000.