This Should Be At The Top Of Your Agent Checklist
Posted by Steve Jolly on Friday, July 27, 2018 at 11:41 AM
By Steve Jolly / July 27, 2018
Comment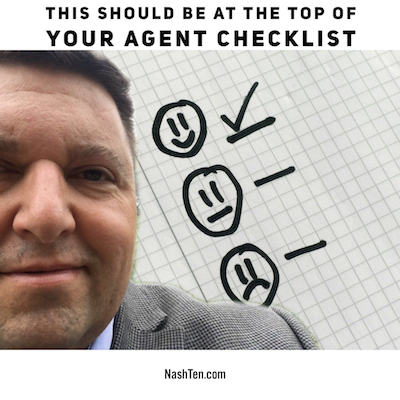 This is a tale of two buyers. For one, it was the best of times. And not so much for the other guy.
Here's what happened.
A client called that I had helped in the past. He wanted to buy his next home and became a certified buyer. More on the certification later.
We went looking the next two days and finally settled on a new construction home. He was ready to pull the trigger, but we did not have all of the questions answered. We were close, but there were a few questions we wanted to clarify before he was locked into the contract.
I asked the listing agent if she was expecting any other offers and the answer was no. It was a good sign, but not every agent lets you know that they have an offer coming. I remembered the neighbor saying that there had been several people looking at the home in the last week.
Knowing that most homes are selling quickly and that it would take a couple of days to get his answers, I let him know his options.
We could wait on the answers before we submit the offer. However, we run the risk of losing this home.

Or, We could submit the offer now and make the contract contingent upon the answers to the concerns. This way we still had 10 days to verify or walk away with no penalty.
We knew these other folks had a few days head start, so my client decided to move forward. I immediately put together the documents, got them signed and forwarded to the seller. A few hours later it was under contract and my client was ecstatic.
The next day we met with the builder to start the process of making selections and discovered that one of the other buyers had submitted an offer less than an hour after ours.
Whew!
In four days, we went from starting to look at homes to starting to pick out flooring because we were both reacted quickly. I never want to be the one to hold up the process and will do everything in my control to prevent it.
As for you, I am willing to go as fast or slow as you feel comfortable.
If I were helping you find for a Real Estate Agent today, I would recommend that you put "responsive" near the top of the list of qualities you should look for.
Especially in a fast moving market like this one.
On Monday, I'll tell you more about the Homebuyer Certification Program and how that can give you an edge over the competition.
Any questions, just hit reply.
Otherwise…
The Daily Deal in Nashville is this cute, renovated ranch near Woodbine that is listed for less than $270,000.