This is why the old adage remains true
Posted by Steve Jolly on Thursday, May 9, 2019 at 10:33 AM
By Steve Jolly / May 9, 2019
Comment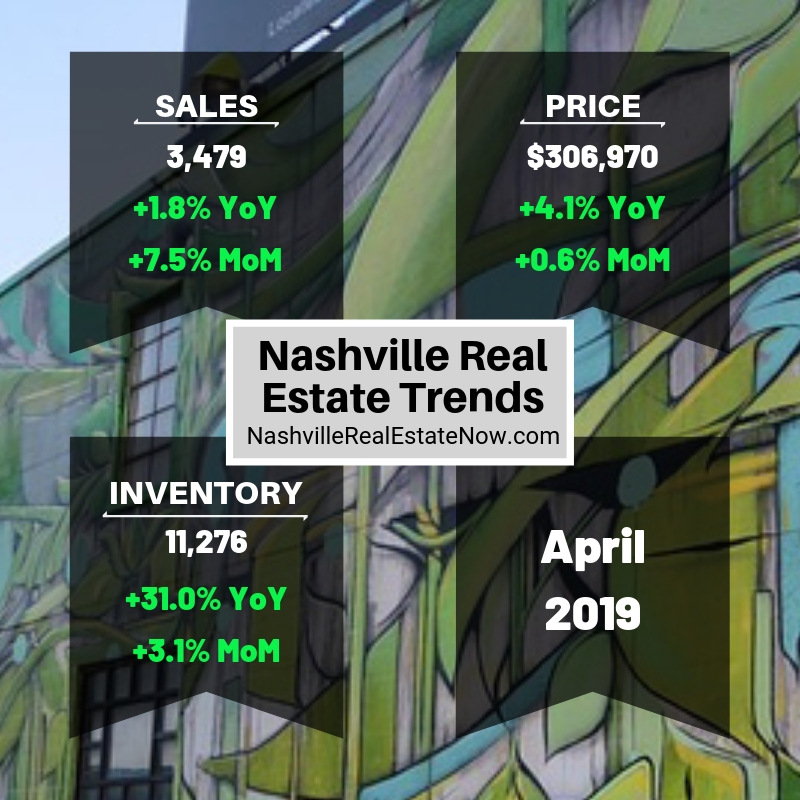 The Nashville Real Estate Market had a record-breaking month in April, both in terms of home sales and median price.
Across the nine counties that I report on each month, 3,479 homes were sold in April. That is 7.5% higher than the previous month and 1.8% higher than April 2018.
On top of the sales volume increase, the median price, $306,970, was up 4.1% over April 2018 and 0.6% over March.
This comes on the heels of several media reports last week that Nashville was experiencing a buyer's market. Nothing could be further from the truth. Overall, we've been slowly transitioning from a seller's market to a balanced market over the last year.
But…that's the big picture. If you drill down to individual neighborhoods, you'll find many are still seller's markets and you'll even find a few buyer's markets.
That's why the old adage remains true, "All real estate is local."
If you want to understand the market dynamics and the local economy, looking at the big picture is essential. Also, when you consider more data, you tend to get higher accuracy.
However…
If you are looking to make a purchase soon, you also need to drill down into the local stats to see how it might affect your transaction.
It's the same as Macro and Micro Economics.
Both are valuable and important, but they only show you part of the picture. To see everything, you have to dig deeper.
And for the future?
Greater Nashville REALTORS® President, Andrew Terrell said, " With record-breaking sales volume for April, we are exceedingly optimistic about the growth we see in the Middle Tennessee housing market."
If you want to use market data to give you the biggest advantage with your next move, then you've come to the right place.
Send me a message here: m.me/NashvilleRealEstateNow. I'd love to hear how I can help you.