This is when I expect the Nashville market to change
Posted by Steve Jolly on Monday, June 10, 2019 at 11:11 AM
By Steve Jolly / June 10, 2019
Comment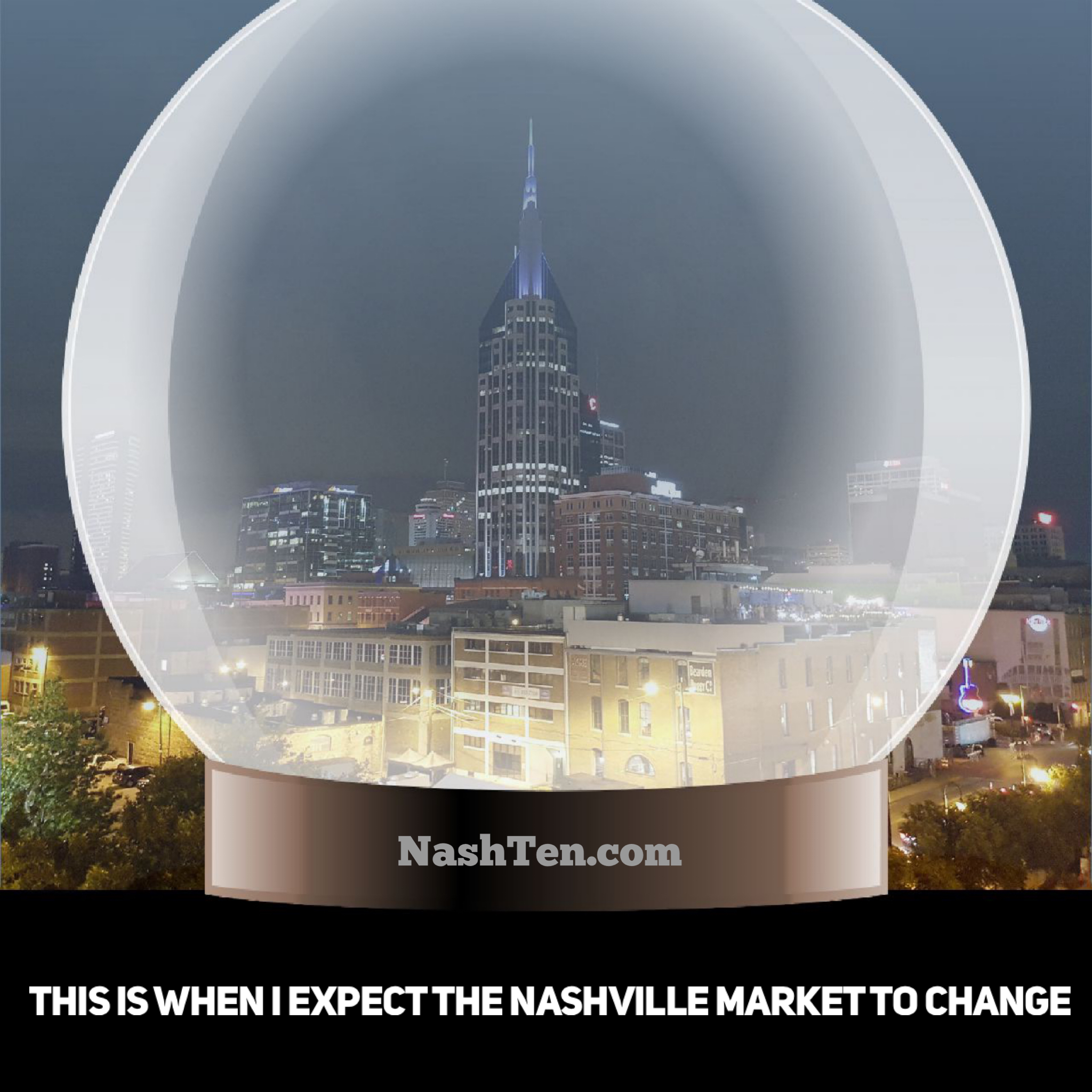 Nashville home sales in May 2019 hit an all-time record for the total number sold. We surpassed the 4,000 sales ceiling and then added 172 more.
While it's incredibly exciting, it does bring a few questions to mind.
Are we selling more affordable priced homes? More luxury homes? Or somewhere in between?
Are builders offering more entry-level homes?
Will the luxury market continue to weaken? Or is this a sign that the Amazon, EY and Alliance Bernstein employees are starting to move here?
So I broke down the stats and compared them to last year.
Here's what I found…
Overall, Nashville had 10.75% more home sales in May 2019 than in May 2018. Or a total of 405 more properties sold.
About 60% of those were priced at less than $500,000 and 11.4% more of them were new construction. I expected to see this shift in the market as the supply and demand are out of balance for this segment of the market.
In order to make a profit, new homes have to sell for about 5X the cost of the land. This makes it difficult for the average builder to find land that will support entry-level home prices.
So, don't expect big changes in the near future for homes selling for less than $500,000. I expect it will be tight until we have our next recession.
The middle segment, between $500k - 1MM, showed a significant increase in sales and a minimal increase in the sale of new homes. Therefore, most of this activity came from resales rather than new construction.
The luxury segment, sales over $1MM, was the most surprising. Overall sales of luxury homes increased by 56% and new luxury home sales increased by 48%.
I suspect some of this increase in sales is coming from the new employers and some of it coming from those in the middle segment who finally got off the fence.
Many of these folks in the middle wanted to wait for the price to peak on their current home before they moved up. However, the current supply of luxury home favored buyers which tempted them to pull the trigger now.
What does this mean for the near future?
May ended with 3,940 pending sales. I expect this will translate into 4000+ homes sales for June and July before we start trending down again for the year. Note: June and July are historically the peak sales months in Nashville, with January being the low point.
As more people and companies move to Music City, I expect this trend will continue until the next nationwide recession. Most economists now expect this downturn in 2021-2022.
Only time will tell…