This Is What Happens When The Trend Continues
Posted by Steve Jolly on Thursday, October 10, 2019 at 10:05 AM
By Steve Jolly / October 10, 2019
Comment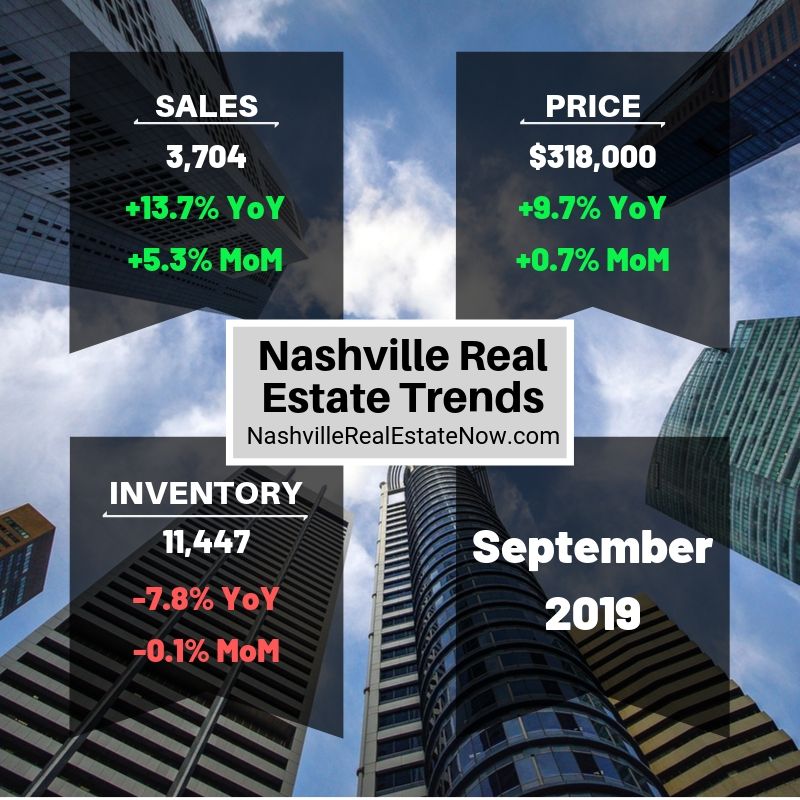 On Tuesday, I attended a conference on Housing and Economic Predictions in Middle Tennessee.
Most people were there to see Edsel Charles, the Chairman of MarketGraphics Research Group, a leading housing research company based in Franklin. However, another local presenter stole the show.
That would be Laurel Graefe, VP and Regional Executive at the Federal Reserve Bank - Nashville Branch.
Laurel shared her insights on the economy and what to expect in the near future. Here are a few highlights.
Wage growth is starting to increase again. It was stalled partially by the large numbers of older Americans who remain in the workforce much longer than their predecessors. I'm guessing that part of this is due to the massive losses people suffered during the financial crisis. Many of those folks took a decade or longer to break even.

Consumers continue to spend and are optimistic about the future. Their purchases are diversified across socioeconomic classes. This is good news as consumer sentiment is a driving force for growing the economy.

Uncertainty in trade and all other government policies is high. This makes it difficult for businesses to make long term investments. In fact, business investment has declined for the last two quarters in anticipation of a slowdown sometime between 2020 - 2022.

The recent cuts in the Federal Funds rate are unprecedented in their timing. Instead of reacting to the market, the Fed is practicing risk management. The problem this creates is that we have less room [than ever in our history] to make adjustments when the next recession hits.
I would not overly concern myself about this news. It's rare that our financial system is hitting on all cylinders at the same time.
And the local market has been a buffer for slowdowns for some time. [See my recent report on how Nashville has survived the last three recessions.]
Here's the latest market figures from Greater Nashville REALTORS®.
Sales are up significantly both month-over-month and year-over-year. This is the first time in a few years that we've gotten back to our pattern of a slowdown during July and August.
Prices are way up from last year and a slight bump over August. This may be due to the downward trend in the supply of homes.
Inventory has started declining as new home construction peaked earlier this year. This is due to a myriad of reasons including preparations for an economic slowdown, the cost of land, labor shortages, local government policy against density, and impact fees.
If this trend continues, you'll see prices continue to rise as sales start to slow down.
I'm interested in hearing your thoughts on the local economy. Send a message and let me know what you think.