This Is What A Balanced Market Looks Like In Nashville
Posted by Steve Jolly on Monday, October 22, 2018 at 10:36 AM
By Steve Jolly / October 22, 2018
Comment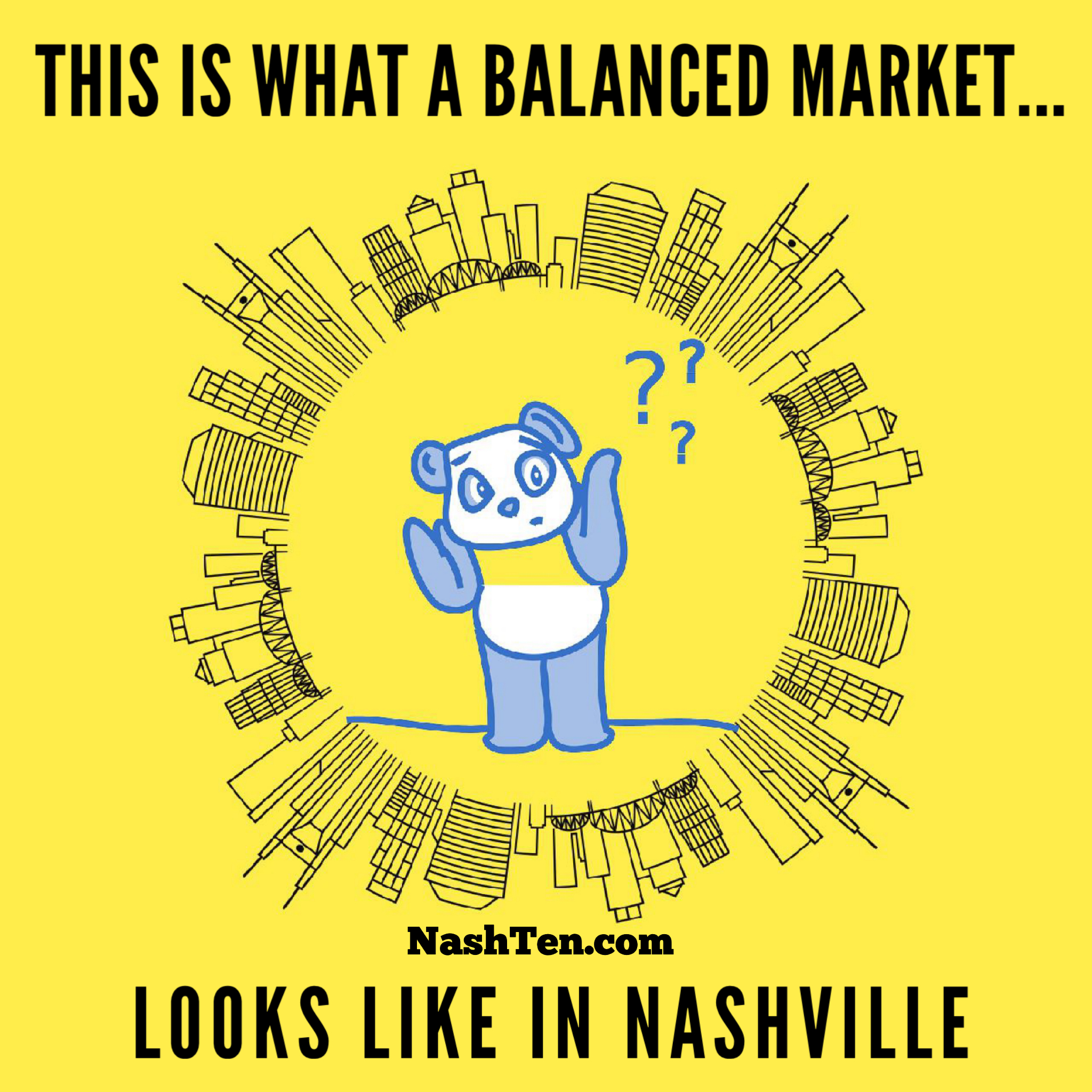 Lately, I have been talking a lot about the coming balanced real estate market in Nashville. Although, they are common in our history, we've not experienced this for some time.
When the mortgage crisis hit in 2007, we quickly moved from a seller's market to a buyer's market. Disasters (especially when they are man-made) have a tendency to do that when they crash an economy.
Because Nashville is resilient, our climb back up was so quick that most never noticed the neutral market that we experienced before the recent run-up in prices.
Here's the good news.
I don't think we have a catastrophe on the horizon. More like the normal cycle that markets move through: Peak > Recession > Trough > Recovery.
This one will be tightly controlled by the Federal Reserve which means an easier recession and a less robust recovery. With jobs and people moving to Middle Tennessee in record numbers, I expect this phase of the economy to stick around through the end of 2019.
While this stage of the market is not new, the experience of it is new to many of you who have asked me what to expect in a balanced market.
This is what I expect to see over the next 14 months in Nashville.
Prices will continue to rise in most areas, but at less than 5% annually
In areas with an abundance of new construction, prices will stagnate if builders don't adjust
Sales volume will stabilize
No volatile swings in the market
Homes will take three to six months to go from listing to closed
Multiple offers and selling over list price will be uncommon
Sellers will need to wait 30-60 days to get their home under contract
Buyers will have more choices
Sellers will experience fewer showings
Marketing will be more important for seller success
As rates increase to control inflation, Buyers will lose purchasing power
Staging and Improvements will be more important for seller success
Buyers will ask for more repairs and closing costs
Buyers will take more time to submit offers and respond to counter offers
Negotiations become more critical as neither buyers or sellers have the upper hand
For me, answers always lead to more questions. So I expect you may have some concerns too.
Hit reply and let me know what's on your mind. And, I'll get back to you right away!
The Daily Deal in Nashville is this renovated cottage is popular West Nashville that is listed for less than $250,000.