This is the best way to overcome your fears
Posted by Steve Jolly on Wednesday, August 23, 2017 at 1:13 PM
By Steve Jolly / August 23, 2017
Comment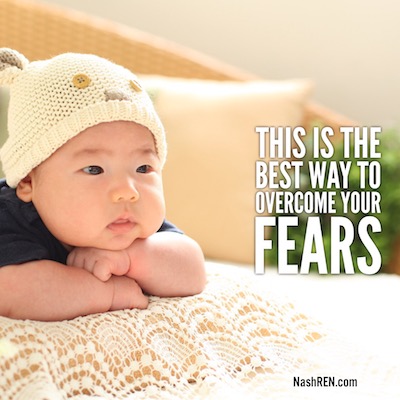 Today is my 50th birthday.
When I woke this morning, Gretchen asked me if I felt older.
I said, "Not older, just old."
I was kidding of course. In my mind, I still think I am in my 30's (and a little bit lighter)
I never really thought that I would ever be fifty years old. As a wee lad, it seemed like such a huge number. Like older than Betty White.
Today it seems like just another number.
I still have the same energy level, as long as I get seven hours of sleep.
And I still have the same head of hair, with just a few sprinkles of grey.
The biggest change is my level of experience with life and real estate.
Those obstacles that once seemed like mountains, now look like bumps in the road. They don't concern me as they once did because I've managed to find a way over, around or through them.
And when you can crank that emotional reaction way down, you will find that you make better decisions and achieve better outcomes.
That's one of the gifts that I bring to my friends and clients. Helping them see their obstacles for what they really are. And showing them the best way to break through.
I was reminded today of a wonderful quote by Eleanor Roosevelt. She said, "People grow through experience if they meet life honestly and courageously. This is how character is built."
This is so true.
Bravely facing your fears is the best way to overcome them.
If you need a character ( or someone with character) to stand by your side as you face the next chapter in life, then hit reply today.
Looking forward to talking with you.
The Daily Deal in Nashville is my latest listing in East Nashville with lots of character. It is loaded with hardwood flooring, tile, granite and stainless appliances. And, it's at a price that's hard to find.