This is like Christmas in July
Posted by Steve Jolly on Monday, July 15, 2019 at 10:40 AM
By Steve Jolly / July 15, 2019
Comment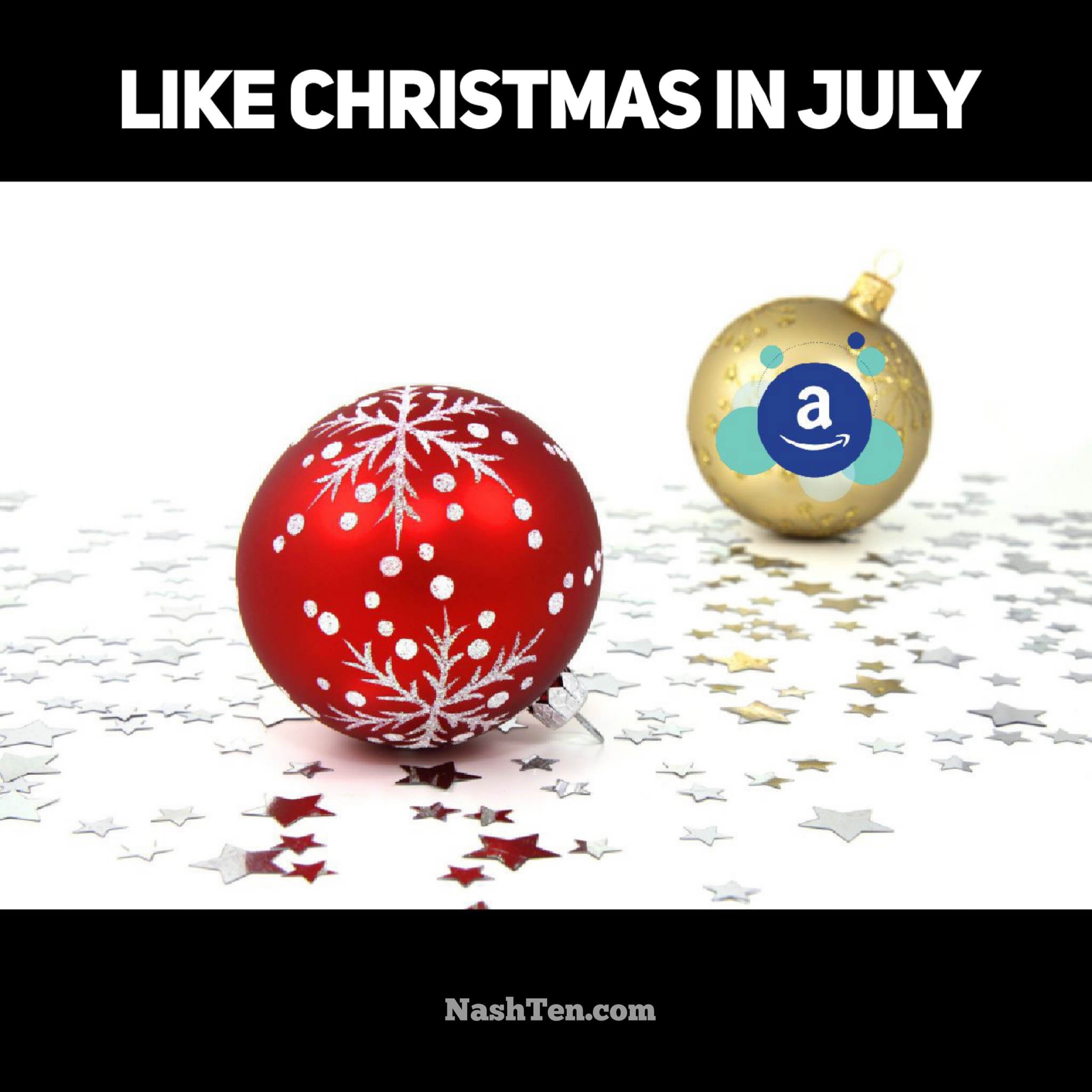 Today is Prime Day for all Amazon Prime members and I thought I would share some of the best deals for your home security.
Some of these items we use personally and others have been recommended by our clients who have found them valuable. The best part is each an amazing deal that you won't likely find anywhere else.
Are you ready kids?
First is the Ring Video Doorbell, and it's really two items in one. The original Ring Doorbell allows you to hear and speak to visitors at your front door from anywhere you have a phone, iPad or computer. The Pro version is meant to be hardwired using your existing doorbell wiring and has an improved HD camera.

The Ring is on sale for $69 and that's 30% off the normal $99 price. The Ring Pro is on sale for $169 and comes with a free Echo Dot. The regular price for the Pro [without the Dot] is $249.
The second item I wanted to share is a family of products from Phillips Lighting called Hue. Hue is a collection of smart light bulbs and switches that can make any home more intelligent.
They can be programmed with your phone to turn on/off at any time and in any combination that you want. Another great feature is that you can turn them on in the driveway from your car if you pull up to a dark home.
They also work with Alexa and Dot so you can walk in the home with your hands full and turn on any light you wish with voice commands.
Many of the products in the Hue line are on Prime Day Deals. For example, the Hue Smart LED Bulbs are on sale at 2 for 20.99, with a regular price of 29.99 for two. And the Hue Smart dimmer that can be used with regular LED Bulbs is on sale for $38.21 with a regular price of $49.99.
The last product that I want to share is the Simplisafe Alarm system. Simplisafe is easy to set up with its plug and play design. I set one up for a friend in less than an hour. Monitoring starts at $14.99 per month.
The seven-piece basic alarm system is on sale for $189.99 which is a savings of $110 off the normal price. The ten-piece system includes a video doorbell and HD camera for $385. That will save you $165.
Don't forget that Prime Day Sales will be over before you know it.
If you need the links to any of these deals, give me a call/text at 615.519.0983.