This is how Amazon's latest move affects Nashville
Posted by Steve Jolly on Thursday, February 14, 2019 at 1:21 PM
By Steve Jolly / February 14, 2019
Comment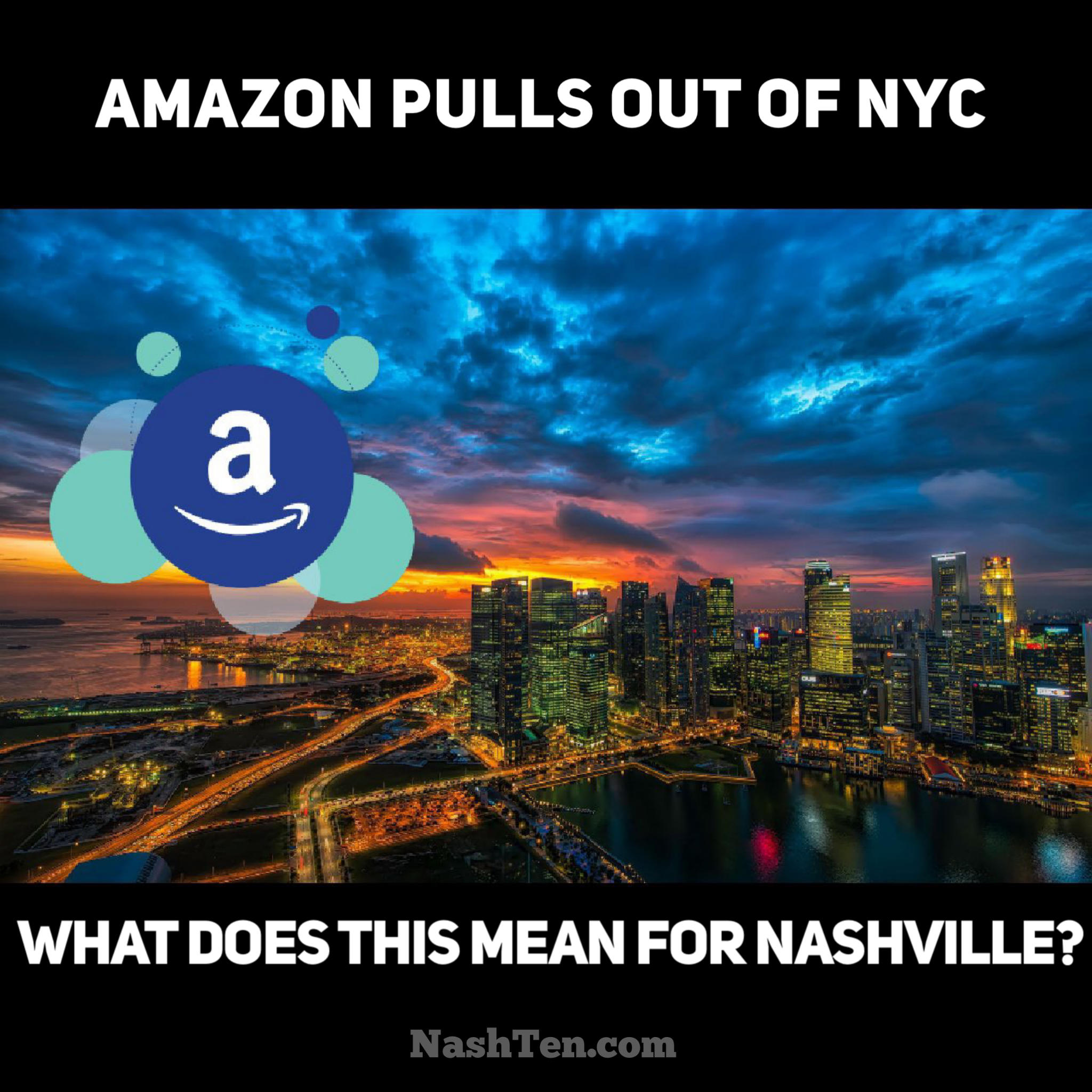 Earlier today, Amazon officially pulled out of their agreement to build a second headquarters in Long Island City, just across the river from Manhattan.
Here's what they said.
"After much thought and deliberation, we've decided not to move forward with our plans to build a headquarters for Amazon in Long Island City, Queens. For Amazon, the commitment to build a new headquarters requires positive, collaborative relationships with state and local elected officials who will be supportive over the long-term."
Shortly after the deal was announced last year, local and national politicians from New York criticized the deal and looked for ways to stop it.
Amazon was set to get more than $2 billion in tax credits and grants from the state of New York and NYC. Their critics argued that the tax money would be better spent on infrastructure, education, transportation and housing.
While the details of the packages that Amazon received from Nashville and Virginia are not fully released, rumor has it that the deal given by New York dwarfed all the other offers.
Now, officials in Tennessee are hoping that Amazon takes a second look at Music City. While that is a possibility, I don't expect any huge announcement by Amazon for Tennessee.
At least for the short term.
Bezos has his hands full for the next few years setting up major operations in two different markets. I expect this may speed up the schedule for getting these facilities to full speed. In addition, they will likely look to see if they can further grow these two operations without disrupting the plans already in motion.
Nashville's Mayor Briley said, "Today's news in no way affects Nashville's partnership with Amazon which will bring its Operations Center of Excellence to our city and create 5,000 jobs."
What are your thoughts on Amazon coming to Nashville? Hit reply and let me know!