This Is A Safety Concern For Buyers
Posted by Steve Jolly on Wednesday, August 22, 2018 at 6:26 PM
By Steve Jolly / August 22, 2018
Comment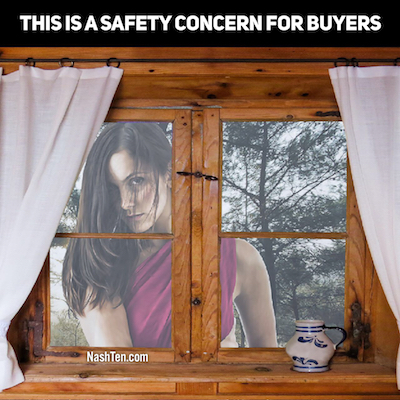 On Monday, we talked about the unexpected cost of using the newer discount brokers when you sell your home. Today, I want to share a safety concern for buyers.
Especially with the national companies who buy homes and then flip them offering an everyday open house. Though, it's probably not what you think of when you hear the words "Open House."
Most of these type of open houses are not staffed by agents. While you can look all around, there is no one to ask if you have a question. Or 10.
And anyone with a smartphone can download an app to gain immediate access to the home. While this sounds convenient at first, it immediately sets off alarms in my mind.
I've worked with national banks since 2005, selling their foreclosure properties. I've walked into countless vacant homes and found people that were not supposed to be there.
Some were benign. I simply asked them to leave and not come back.
Others were not so friendly and the situation was intense. A few even got a ride downtown from the boys in blue.
It's not just the app access that you need to worry about. Another common problem is that doors occasionally get left unlocked. It usually happens when someone opens an exterior door to look outside and the agent forgets to lock it.
And it seems to happen more often in vacant homes. Which makes it easy for anyone to let themselves in.
Even if the seller lives in the home, I try to arrive early to walk through and turn on the lights before my client arrives.
I am concerned about your safety, so I want to make you a deal. If you promise not to tour one of these everyday open houses (or any vacant home) without me, then I will set up the showing appointment whenever you want as long as you give me a little warning.
I don't want you to sacrifice your safety for a little convenience.
Besides, I know you are going to have a few questions.
The Deal of the Day in Nashville is this well-appointed condo in the Enclave in Green Hills. The amenities here are amazing and the home is listed for less than $410,000.