This Amazing New Service Is Not Found On Zillow
Posted by Steve Jolly on Wednesday, January 10, 2018 at 9:24 AM
By Steve Jolly / January 10, 2018
Comment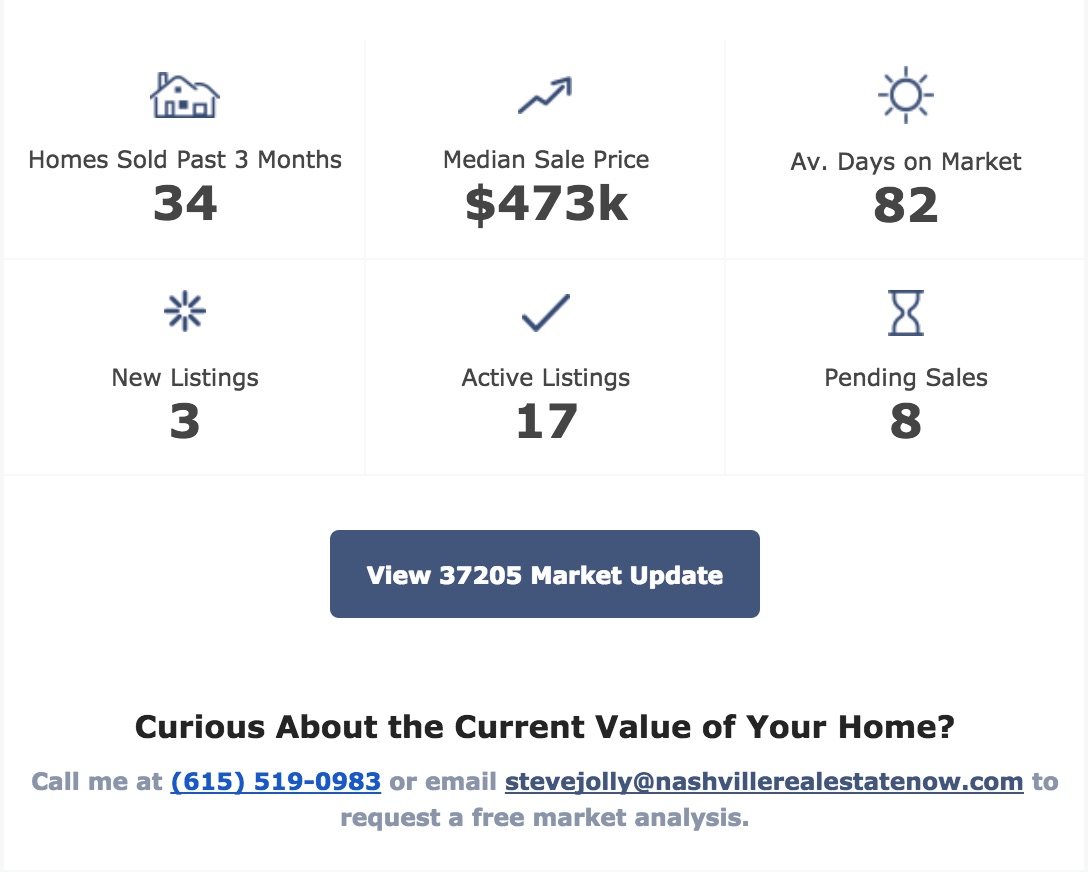 Listing alerts have been around for a long time. They let buyers know when a property is listed for sale that meets the basic criteria for their next home.
However, nothing was developed for homeowners or investors to keep track of the value of properties that they already own.
Until now…
Market updates is a new service that I am providing through my website. It's something that you can't get on Zillow or realtor.com.
This new service automatically provides you with a list of active listings, homes under contract and recent sales that are similar to your current home.
And you can get it weekly, monthly or whenever you want to see it.
It's like having a real estate agent pull comps for you whenever you want.
So you can keep tabs on your neighbors and the pulse of the market in your area without feeling like Gladys Kravitz.
This would be great for homeowners who are looking for the best time to sell or for investors who want to keep a close eye on their assets.
Here's what you will get with Market Updates
The statistics for your area including average sale price, homes sold and days on market
A list of all the active, pending and sold homes
Links to the detail pages of every comparable home listed
And, if you ever need an expert to interpret the data, I'm only a quick phone call away.
Since you are a member of my site, you can already set this up.
However, I want to make this easy as cake for you.
If you want me to set up your market updates for you, just hit reply.
I will gladly to do this for one or even ten properties.
Just let me know.

The Daily Deal in Nashville is this renovated ranch home near Charlotte Park [West Nashville] that is minutes from downtown and listed for less than $300,000. This would make a great first home or investment opportunity.