The Secret to Winning Every Negotiation Before it Starts
Posted by Steve Jolly on Tuesday, June 8, 2021 at 9:27 AM
By Steve Jolly / June 8, 2021
Comment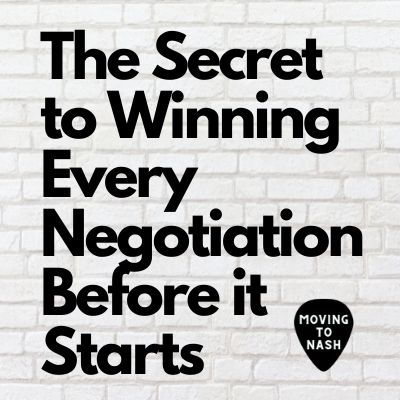 Secret #1. Negotiations begin long before you sit down at the table.
Most agents wait until they submit an offer to begin negotiations. And in this market, you'll likely be too late to have a chance at winning. That's because successful negotiations are like building a house. You need to lay the foundation before you start framing.
The grandfather of negotiations Jim Camp would turn down clients who only wanted him involved when all of the parties come to the table. He would tell them their approach was a big mistake and would cost them a ton of money.
In the short run, it cost Jim a small fortune too.
However, he made it up over time by sticking to his winning formula which produced results against the toughest competition in the world.
Jim spent years negotiating nine-digit deals for multinational corporations and governments around the world. He also was instrumental in helping Chris Voss, of Never Split the Difference Fame, revamp their FBI Hostage Negotiation Program. And taught at the Harvard School of Negotiations.
To say that Jim was an expert is a huge understatement. He is The Expert in Modern Negotiations.
Over the next several weeks, I'm going to share Five Rules for Negotiations that will instantly make you more confident and help you secure better deals.
The first lesson. Don't Wait Until You're at the Table to Begin Negotiations
Long before you sign any offer, your agent needs to research the property, the owners, and the agent on the other side of the transaction. By research, I mean more than just looking at the details online and walking through the home.
I know the market is moving fast, however, that doesn't mean that you shouldn't understand every important feature and detail of the property you are buying.
Things like listing details of similar sales, market reports, pricing analysis, flood maps, permit history, HOA rules/by-laws, lists of recent upgrades, and property condition disclosures are commonly shared.
You should be getting these things already.
If we have something that needs extra attention, we take a deep dive to show you where to find the truth.
Every one of these items can significantly affect the value of your home, and we feel you need all of it to make the best decision on the price you want to offer.
Most of this information is publicly available if you know where to go and how to get it. In these market conditions with your busy life, you don't have the hours needed to dig up on your own.
If you want to work with someone, who can show you the answers quickly, then give me a text/call at 615.257.9996. I would love to hear from you.
Up to this point, we've only discussed researching the property. Another huge aspect that you need to understand is the person on the other side of the table. Understanding their problems and designing your solution around it, is Secret #2.
We'll dive into that next week on the Moving to Nash Show. Thanks for tuning in.
Peace & Love Y'all.