The Secret to Winning Consistently
Posted by Steve Jolly on Tuesday, June 15, 2021 at 1:07 PM
By Steve Jolly / June 15, 2021
Comment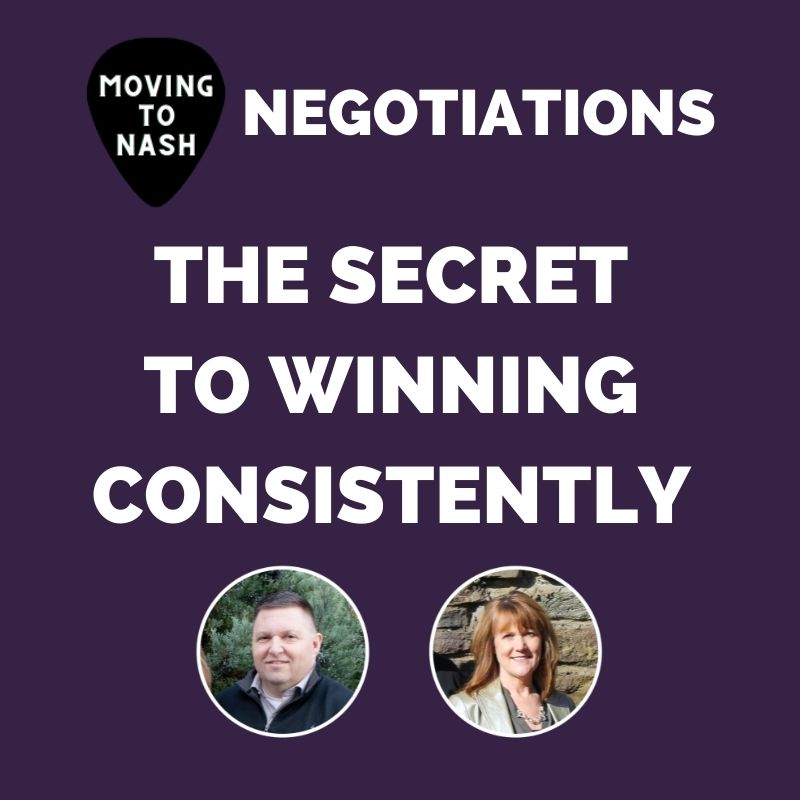 Good Morning! Steve Jolly here with Benchmark Realty and the Moving to Nash Show. Today I want to talk to you about…
Secret #2. Consistently Winning Negotiations. Last week, I said that to be successful, you need to understand the person on the other side of the table. As you are doing your homework and asking questions, what do you need to know about them?
First and foremost, you need to understand your opposition's problems and their pain. This is rarely straightforward and easy in real estate.
Good detective skills and the ability to "walk in another's shoes" are key.
Jim Camp, The Expert in Modern Negotiations, tells the story of a family who wanted to sell their business. One of Jim's clients wanted to purchase the company, however, the price was significantly higher than the true market value.
Jim discovered that the price was high because the family was hesitant to sell. The CEO, founder, and head of their family recently passed. Even though they really needed to let the business go, they were afraid his legacy would be lost forever.
So, Jim's client offered them a fair price for the company to include a memorial on the grounds to recognize and honor the founder's achievements. The family would even get to choose the artist and the design, at no cost to them.
The family was blown away and accepted the offer on the spot.
You've seen the same thing happen in real estate too. For example, the buyer's "love letter" that tugged on the seller's heartstrings and convinced them to accept the offer.
Or the one who let the sellers live in the home for two months post-closing at no cost, so they could avoid sleeping at the in-laws until their new home was completed.
Now, this is why it worked so well.
First, Jim took the time to research and ask questions which revealed a significant problem that was not readily apparent. Then, his client created a vision for the family that not only solved the problem of selling the business. It also relieved their biggest fear. The loss of their family's legacy.
It's not always about the money. Don't get me wrong. Money is important to most people, but avoiding pain ranks right up there with it.
The only way you are going to learn their pain is to do your homework. Or, work with an agent who understands how to discover problems and craft a vision with your offer of how you are the best solution to their problem.
If you have questions, you can CALL or TEXT me at 615.257.9996. Gretchen and I would love to hear from you.
Now, the last two weeks we've talked about the research necessary to negotiate like an expert. Next week, we are going to talk about why negotiations derail and the best way to keep them on track.
We'll dive into that next week on the Moving to Nash Show. Thanks for tuning in.
Peace & Love Y'all.