The one thing holding back Nashville
Posted by Steve Jolly on Thursday, July 11, 2019 at 1:49 PM
By Steve Jolly / July 11, 2019
Comment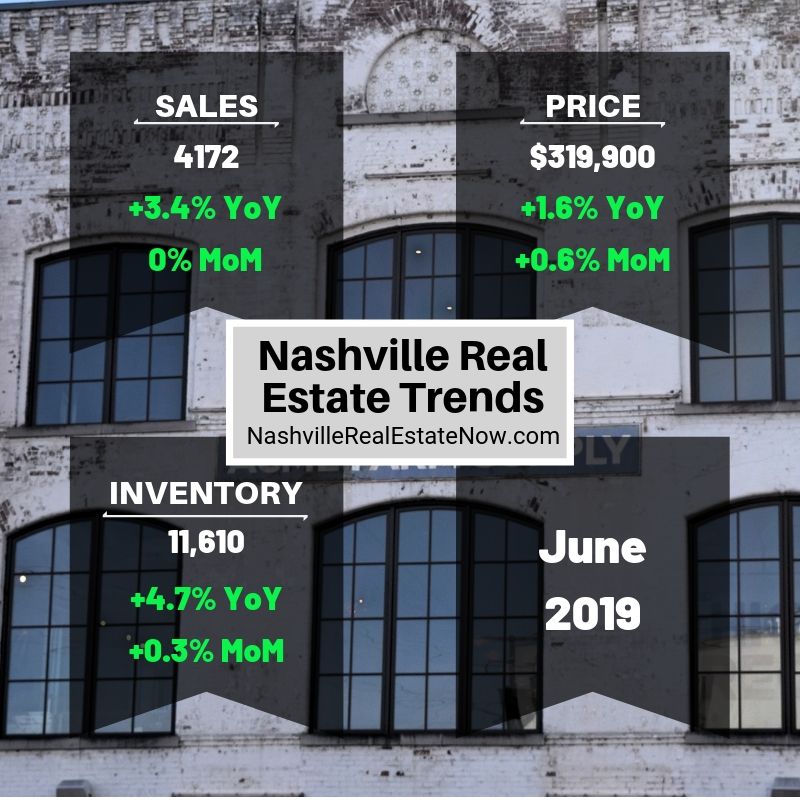 There is only one thing holding back the Nashville Real Estate market at the moment, and it's the supply.
If we had the right mix of homes priced below $300,000, we might come close to 5,000 home sales in June for Metro Nashville. And that would be a tremendous boost to our economy.
Greater Nashville recently crossed the 4,000 monthly home sales mark and now have hit it two months in a row.
It's possible that we could do the same in July for a trifecta before the market starts to slow down as it does every year.
But, I'm not holding my breath.
Halfway through 2019, we are ahead of last year by most counts. Sales are 2.3% up over last year at this point.
Prices are still rising, interest rates have downward pressure, and inventory is holding steady. For the rest of 2019 and all of 2020, I expect the same for the Nashville Market, a moderate and healthy growth rate.
Beyond 2020, the picture starts to get fuzzy for several reasons.
Here's the three biggest in my opinion.
First, our country is overdue for the next recession. Based on history, we should expect one every seven years. It's been exactly ten years since we exited our last one in June 2009. Most economists predict the next one to start in 2021 or 2022.
The reason this last expansion has been so long (and sluggish) is due to the Federal Reserve. Jerome Powell, the Fed's current Chairman, made recent comments that suggest a change in policy is in the works.
Second, 2020 is a presidential election year. Which means that all bets are off. I'm not expecting any drastic changes, but realize the market typically trends with whoever is the expected winner and their promises.
After 2020?
The first two years of a presidential term tend to be the most volatile. That's also when most wars, bear markets and recessions tend to start.
Last, the tenacity of Nashville. This city and its citizens are amazing. While we suffered during the Great Recession, Music City bounced back harder and faster than most. And we've done nothing but improve our position since that time.
Folks are moving here for the job opportunities, cost of living, lower taxes, friendly business climate, culture, entertainment, the people…
I could go on about Nashville forever.
That's why I'm not overly concerned about the next decade here. Whatever happens, I'm convinced that we will come out on top.
If you have questions about the market in Nashville, just hit reply. We are here for you.
Thank you for your loyalty!