The Death of For Sale By Owner
Posted by Steve Jolly on Wednesday, November 14, 2018 at 7:07 PM
By Steve Jolly / November 14, 2018
Comment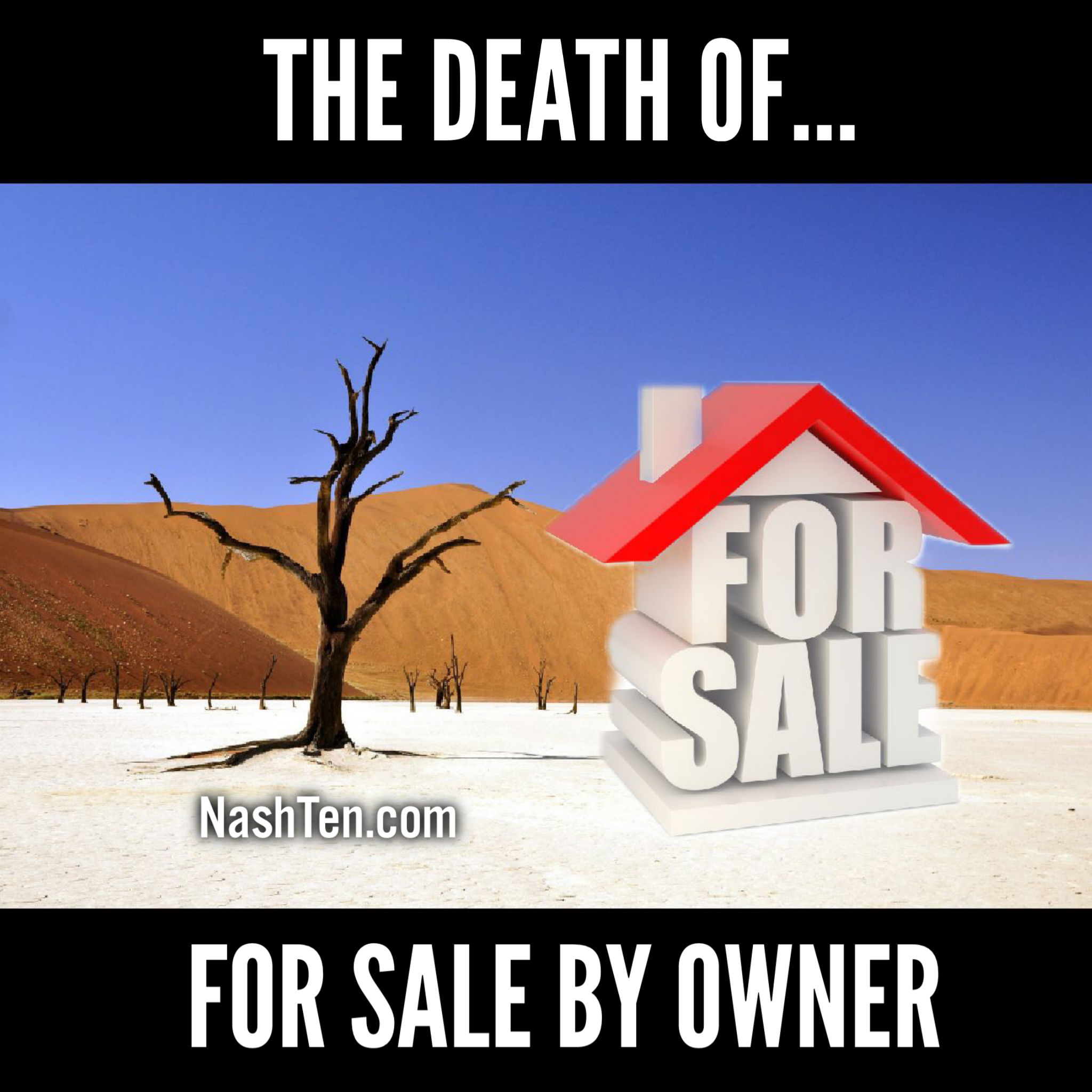 In 1981, 15% of homes were marketed, negotiated and sold by the homeowners. It was the recent peak of For Sale By Owner (FSBO) activity.
Over the last year, 7% of homes were sold by their owners. And this is in the biggest seller's market in the last 25 years.
Some of it has to do with choice. You no longer have to pick from a list of full-service brokerages. There are dozens of companies who offer limited services or instant buy options.
Yet, most home sellers are not flocking to these companies. More and more they are turning to tradition real estate agents.
And here's why.
Most of us do not know how to properly market a home, negotiate the terms of the sale and navigate the paperwork required. This becomes even more important as the tide shifts from a seller's market to a balanced one over the next year.
Let's stick with marketing for now. We will get back to those other two problems some other day.
Over the past few years, there were five or more buyers for every home listed for sale. While marketing was still important, the lack of housing supply covered up the sins of many a poor promotion.
What most homeowners (and many agents) do not realize is that continued success in marketing is due to a deep knowledge of your customers and your market.
Instead, most just copy what others are doing in their area. And those folks likely copied from someone else.
And this same 'copy and paste' strategy is employed on every house they sell.
It sounds stupid when you hear it explained that way.
The truth is you need a custom marketing plan for every home to sell quickly for the highest price.
The motivations why people want to live in a condo downtown are completely different from someone who wants to live in a suburban neighborhood. And if you are trying to attract them all with the same ads, you can fall flat on your face.
That's the last thing you want when you are trying to sell.
If you want to talk about a custom plan to market your home, then give me a call today.