The bulletproof way of pricing your home
Posted by Steve Jolly on Tuesday, February 9, 2021 at 8:25 AM
By Steve Jolly / February 9, 2021
Comment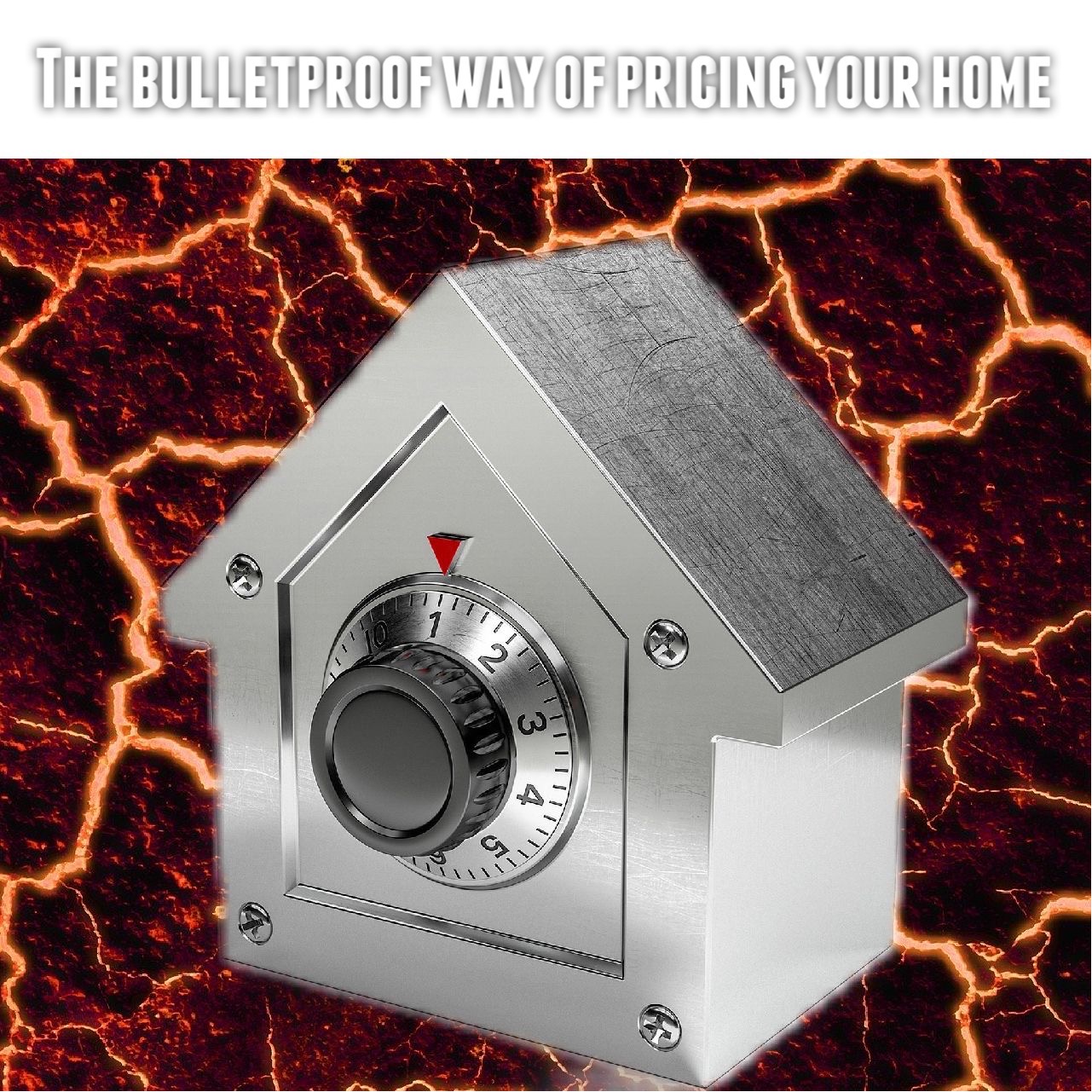 *This is my 3rd story in a series for sellers just like you.
Last week we talked about the mistakes you want to avoid getting your home ready to sell.
This week, I want to share with you a bulletproof way to price your home.
Now let's get to business…
Early in the throes of the Great Recession, I took over a foreclosure listing in rural Sumner County for one of my bank clients. Another agent had it first and provided them an unrealistic expectation of the sales price for this home.
And guess what…the home sat forever with no showings or offers.
Using real data, I convinced my asset manager of the true market value for the home. The investors who owned the foreclosed property were not satisfied, but they agreed to lower the price.
Within one week, we received an offer on the home at list price.
This was unbelievable because buyers were hard to find and almost no one was paying full price. The investors, still in a state of shock, decided to reject the offer and hold an online auction instead thinking they could get more money for the home.
The buyer screamed and stomped. My asset manager grew more frustrated with his client and I was doing everything in my power to find a solution to the problem.
It took a few weeks to prepare for the auction and I encouraged the original buyer to submit a bid online. The auction lasted several days and had more than one bidder.
Here's what happened.
The winning bidder was the original buyer and the winning bid was 10% lower than what they had offered just a few weeks before.
After this home closed with no other problems, my asset manager reached out and said he would never doubt me again. I was promoted to a "preferred" broker with this bank and still enjoy working with them today.
Over time, I became a preferred broker for many other banks based on my ability to determine the best price.
My contracting experience helped me get my foot in the door because they knew that I could help them understand the cost to bring a distressed home back to average condition.
This was incredibly important because most foreclosed properties need repairs and the condition of the home significantly affects the value.
Another part of that skill came from real estate experience. By that time, I had completed hundreds of price opinions and knew how to analyze homes and crunch the numbers to get the right price.
The last part of that expertise came from appraisers. Early on, I learned their tactics and approach to valuing property so I could give world-class service to my clients.
When I combined the appraiser's technique with the market knowledge of an experienced agent and my contracting background, I knew that was a powerful weapon my clients could use to their advantage.
Here's why pricing is so critical.
If you overprice the home, it typically results in little to no activity. It can sit there for weeks wasting your time while you are paying thousands in interest that you'll never see again.
Even if you get an accepted offer, I've often seen buyers have instant remorse when they think they have overpaid. So much anguish that they cancel the contract or make unreasonable demands during the inspection period to make up the difference. That's just more frustration and wasted time for you.
And, if you make it past inspection, you can still have the appraiser throw a wrench in your gears because they did not have the data to back up your inflated price.
You also don't want to underprice your home. That's just leaving money on the table unnecessarily.
Instead, I'd rather use that pricing superpower to recommend a small range of prices for you to consider.
The lower end of the range will speed up the sales process and lower your carrying costs. The higher end of the range might take a little longer to sell but will add more to your immediate bottom line while giving you assurances that you'll make it to the closing table with the minimum amount of frustration.
And the best part of all… the choice is yours.
If you are curious as to the value of your home, a good first step would be to go to my site, NashvillePrices.com, for up to two automated values. This will give you a general idea of the value of your home.

Then if you want "bulls-eye" pricing, I'll be glad to give you a custom value based on the unique qualities of your beautiful home.
Next week on the Moving to Nash show, I want to share with you how we help you get your home ready to sell quickly using our Strategic Staging service.
If you have any questions in the meantime, give me a text or call at 615.257.9996.