Strange Things Happen When You Ignore The Warning Signs
Posted by Steve Jolly on Monday, July 16, 2018 at 10:24 AM
By Steve Jolly / July 16, 2018
Comment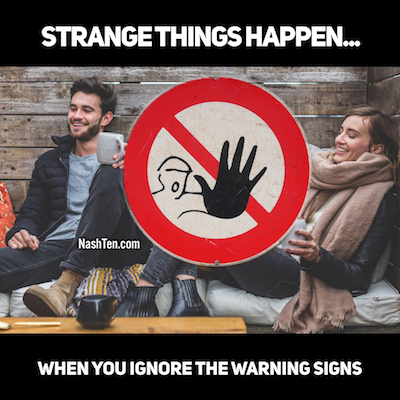 Here's a story about some folks who were planning to sell their home. They talked with their agent and a few of the neighbors. They were so excited about this new adventure.
Everything was on track until they heard a knock on the door.
It was someone that they did not know, and he was a potential buyer asking to see the home.
Not really thinking about it, the homeowner let this person in to see the property. When they were done looking, the un-expected guest told the seller that they wanted to buy the home.
The homeowner was ecstatic and thought the process couldn't be easier.
The homeowner got busy searching for their next home and assumed that things would progress as expected. They even ignored the first two red flags.
First, the $500 earnest money check the buyer gave to the seller bounced. Even though he replaced it with a cashiers check the next day, this should have been a wakeup call to the sellers.
Yet, they ignored it because they were so engrossed in their own home search.
The second red flag was the buyers type of loan. I wouldn't expect the seller to recognize that their home required a Cash or Conventional transaction. It should have been caught by their agent. But they decided not to use one due to this "easy" buyer.
The sellers were living in a condo that did not allow FHA or VA loans. And the buyer was insistent on using his VA loan benefits. Even though he was approved for the loan, the lender would not allow it to proceed due to the type of housing.
The buyer ultimately tried to get a conventional loan for the home, but the loan was denied.
And so was the seller.
Two months into this contract and they were back to square one.
It was more than frustrating to the seller because they wasted time and money that they did not have because they thought the had an easy sale.
What looks easy from the outside, can be a mess when you dive in.
If you want to work with agents who have the experience to spot almost every red flag and willingly share their concerns with you, then hit reply today.
I look forward to talking to you.
The Daily Deal in Nashville is this single level home in popular Providence Landing [Mt Juliet] that is listed for less than $325,000.