Strange is the New Normal
Posted by Steve Jolly on Thursday, August 8, 2019 at 12:33 PM
By Steve Jolly / August 8, 2019
Comment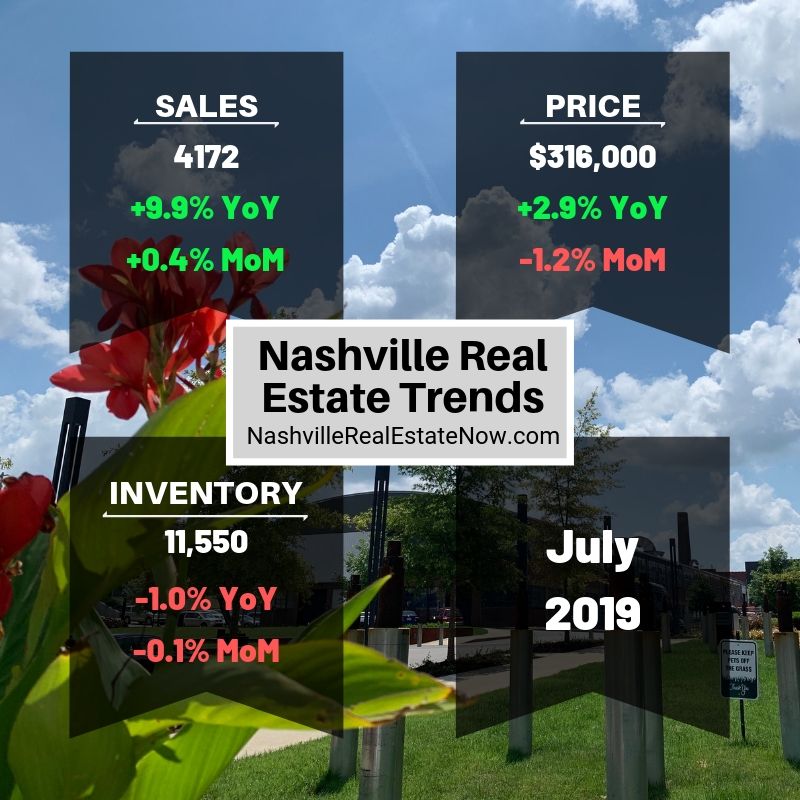 WOW! The good news is the number of home sales reported has been over four thousand for the last three months in a row.
Prior to this year, we only ever crossed that threshold once in June 2018, and then quickly retreated. While Nashville has flirted with hitting that number for several years, it seemed like a glass ceiling that we couldn't breakthrough.
And now that we've busted it wide open, the most logical question to ask is what's next for Nashville?
I don't expect another rash of foreclosures like we had a decade ago. Currently, 5.1% of homes are underwater in Metro Nashville. In other words, they owe more on the home than they could sell it for.
This is a fraction of the number who were in this situation in 2008 and almost half of the national average of 9.1%. People with equity in their homes rarely get foreclosed. That's why you don't see them in Nashville today.
Like I said earlier this week, I expect we will continue to slow as we move towards the next recession that a majority economists expect in 2021-2022.
Another unusual thing that I notice was the retreat in inventory. During the past few years, Nashville didn't see an inventory decline until September or October.
While the Month-over-Month [MoM] decrease was rather small, we dropped one point from the same month last year. This is something worth keeping an eye on because the lack of inventory in some areas is preventing more sales.
Median price, $316,000, was nearly 3% higher than in July of 2018. However, it dropped a point over the previous month. I don't put a lot into short term pricing changes as the mix of homes sold affects that statistic greatly.
Andrew Terrell, Greater Nashville REALTORS® president said, "Sales data for July showed a slight decrease in inventory across the region, but with mortgage rates hitting a three-year low, it comes as no surprise. Homes are selling fast, and the best way to navigate our vibrate local housing market is with a Realtor. More than an app, a Realtor knows the market, knows how to negotiate and adheres to a strict code of ethics, thus ensuring, you the consumer is taken care of."
If you have questions about the market, I would love to hear your concerns and provide you with answers. Feel free to call/text me at 615.519.0983.