Some Call It Bizarre And I Say It's Crazy
Posted by Steve Jolly on Monday, January 22, 2018 at 4:42 PM
By Steve Jolly / January 22, 2018
Comment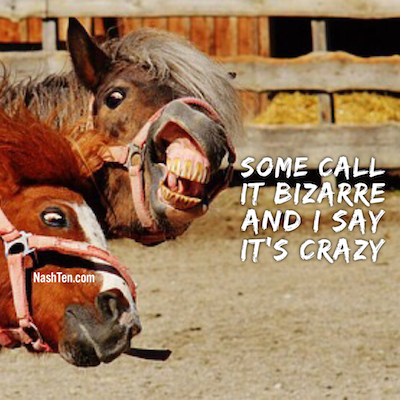 It was 1960 and "Hugh" Nelson was moving from Texas to Nashville to break into the music business.
It took him nearly a week to make the drive. Hugh made use of his time by writing songs. When he arrived in Nashville, he had three new tunes.
Hugh recorded the first one at Bradley Recording Studio in Nashville on August 21, 1961.
By this time, he was a regular at Tootsies Orchid Lounge in downtown Nashville.
He paid Tootsies to have his songs on the jukebox and played them every chance he could.
One night he played it for a man named Charlie Dick, who wanted his wife Patsy to hear it.
Patsy hated the song at first. And them her producer re-arranged the song.
A few weeks later she recorded the song, Crazy.
And the rest is history.
The singer was the legendary Patsy Cline. And Hugh Nelson was none other than Willie Nelson.
At the time, Willie was a DJ, songwriter and musician from Texas with no inside connections on Music Row.
He knew he had to meet people in order to get his chance. So, he decided to make his home at the closest honkey tonk to the Grand Ole Opry.
It was a place where music executives and everyday people listened to the newest talent in town and had fun.
If Willie didn't have the drive to show up daily, he might have never connected with Charlie Dick.
And that song would have been lost forever.
That's why I take the same approach that Willie does when it comes to business.
I spend time every day making connections.
I actively teach others to make them better agents. I attend many real estate and marketing conferences. And I serve on boards like the Greater Nashville Realtors.
I want to develop relationships with other people that helps us sell your house.
Or find your ideal home.
The network is my "secret" weapon. [And one that can't be duplicated.]
So, let me put it to work for you.
What is your biggest concern or question when it comes to your home?
Contact me and I'll get back to you right away.
The Daily Deal in Nashville is this three bedroom ranch in Stonebrook [Nolensville] that is listed for less than $350,000.