Should you renovate before you sell?
Posted by Steve Jolly on Tuesday, September 1, 2020 at 9:37 AM
By Steve Jolly / September 1, 2020
Comment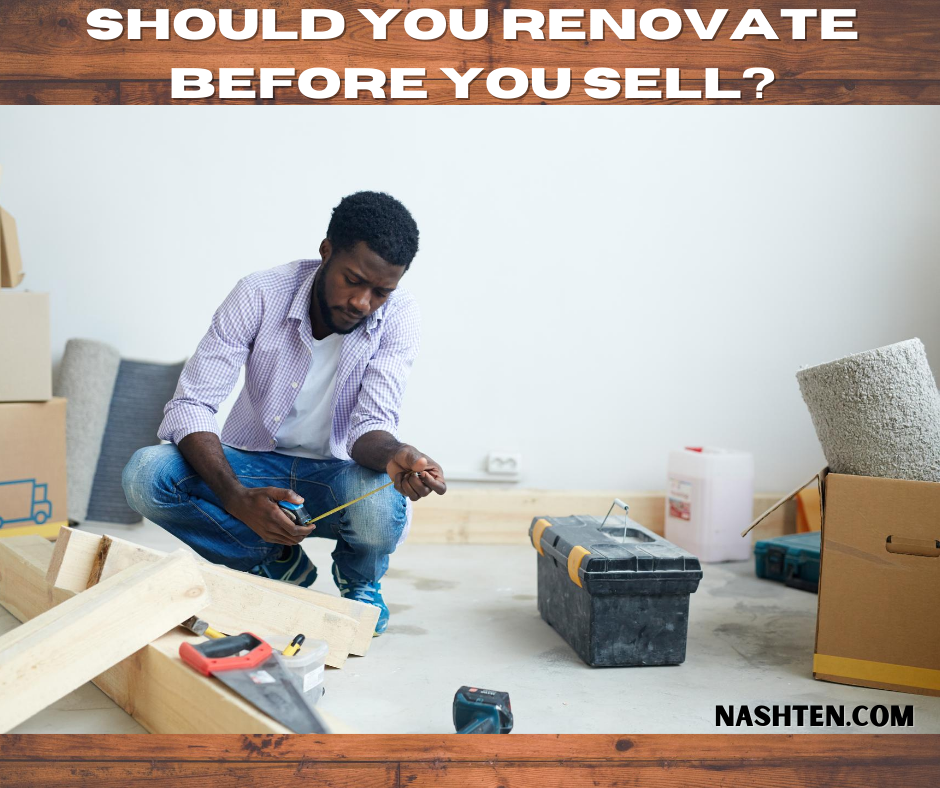 One of the biggest myths in real estate today involves renovation and its largely promoted by the home improvement reality shows like those found on HGTV and DIY networks.
While they don't come out and directly say it, these shows leave you with the feeling that you need to renovate your home prior to selling it because they do it with every home. I'm here to say that is not true, especially in this market.
While it looks fun on TV, in real life it can be a huge pain in the tuchus…Here's why.
The best contractors have a long waiting list in Nashville. When I say long, I mean six months to a year's worth of work already lined up and ready to go. This timeframe is not going to work for people who need or want to sell their home now.
This doesn't take into account the time it takes to complete a project. Renovations are never as fast as you planned, and those completion dates could be extended indefinitely due to this.
This time it's the supply of materials.
When the lockdown began, people started taking advantage of their time by completing DIY projects around the home. It might not seem like much, but 40% of all lumber purchases are used in repair and remodeling projects.
On top of the DIY boom, demand for homes has exploded due to the record low-interest rates and the need to move somewhere you feel safe.
To add fuel to the fire, the pandemic has also affected builder supply chains creating shortages in basic materials such as doors, sinks, and appliances. Pricing and availability changes on a daily basis make planning and estimates a nightmare for everyone.
I know what you might be thinking.
The shortage of labor and materials are good reasons to not renovate right now, but what about renovations during a balanced or buyer's market?
HGTV is big on remodeling because those before and after shots make compelling shows. However, the ROI on the largest renovations doesn't make sense to the average homeowner.
According to Remodeling magazine, the average return in Nashville is less than the cost of renovation. Their data shows you stand to recoup 50% - 85% of the cost, so it doesn't make sense to renovate from a cost perspective.
Here's what we suggest instead.
Instead of focusing on major renovations, let's instead do the small repairs that have the biggest impact without breaking the bank. Things like replacing worn carpeting, painting, strategic staging all help to freshen up the look of your home without costing you a fortune.
In addition, many buyers prefer to pick out the colors and styles they like best. It's not the problem it used to be for today's buyers.
One recent client followed our advice and his home sold for $23,000 more than his neighbor's similar home. Both homes were listed for sale at the same time.
If you want to see the small things we did differently that made a huge difference, just give me a call at 615.519.0983. I'd love to share it with you.