Sell it yourself and make LESS money
Posted by Steve Jolly on Tuesday, September 8, 2020 at 12:49 PM
By Steve Jolly / September 8, 2020
Comment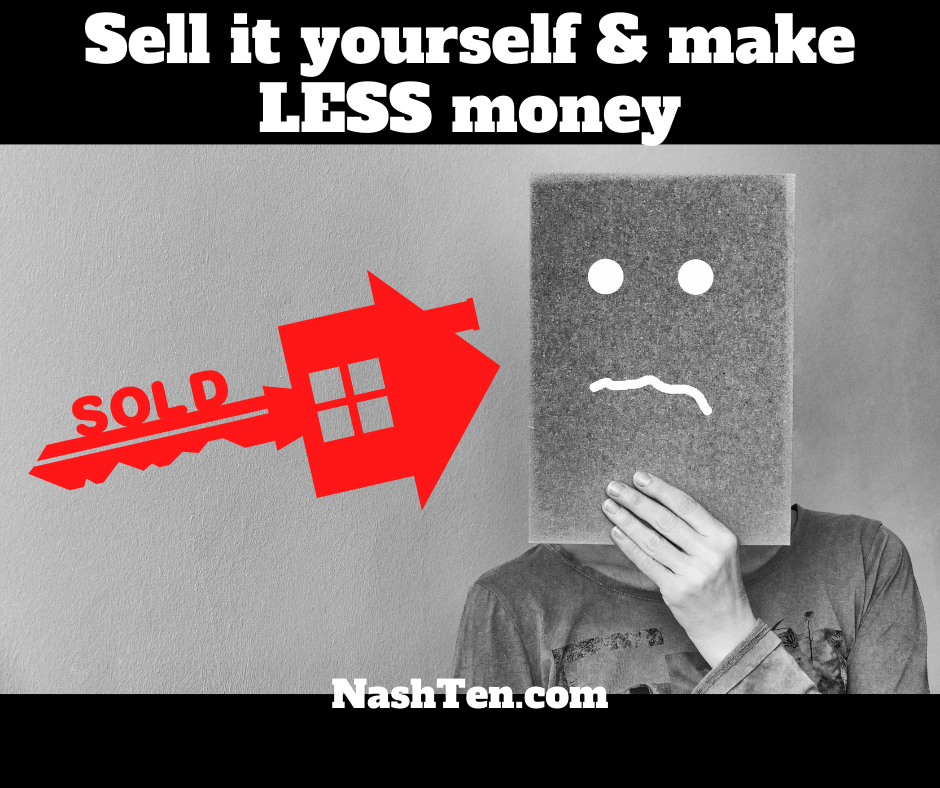 Collateral Analytics Research recently performed the most comprehensive study in history on the value your real estate agent brings to the table. This study breaks the mold on the "Sell it yourself to make more" myth.
They wanted to improve on the past studies that couldn't get a clear picture of what these homes were worth and were limited to one geographic area. The waters were muddied because there was no way to control for differences in property attributes, which can create huge fluctuations in the true value between homes.
For example, a home with a renovated kitchen and master bath will sell for a significantly higher price than the same home without the repairs. Also, many past studies were too small to be an accurate representation of the market.
Unlike the previous reviews, this study used Automated Valuation Models to compare the actual sales price to the market value of homes across the nation to get an apple to apples comparison.
This is what they found:
For Sale By Owner homes sold for less money than through traditional agents

For Sale By Owner homes have a lower probability of selling

Homeowners will net roughly the same proceeds whether they sell through a real estate agent or take the For Sale By Owner route
The study concluded agents perform better because of their expertise in staging a home, marketing, and incentivizing buyer's agents for bringing a sale.
Here's what the experts said about the study
"This makes a strong case for hiring an agent, considering that agents allow homeowners to reduce the work, risk, and time of selling a home, said Dr. Michael Sklarz, CEO of Collateral Analytics."

"Overall it is clear that FSBOs have a low probability of selling, and if they do they will likely net the same or less after closing issues, plus they are more likely to screw up on disclosures which may lead to lawsuits after the fact, when buyers discover material facts not disclosed," said Norman Miller, co-author of the study and real estate professor at the University of San Diego.
Two more things to consider.
Buyers look at FSBOs for the same reason sellers try to sell them. They see it as an opportunity to save money. They feel entitled to make low-ball offers or at a minimum reduce their offer by the amount of the commission that the seller is expected to save.

Marketing and staging are expensive. Gretchen and I spend thousands of dollars on every home we sell to make sure it is properly presented and positioned to potential buyers. These costs are not part of the study and would cause the For Sale By Owners to net less money than the study reported.
Here's my "biased" take on the study.
If at worst you take home the same amount of money whether you list with an agent or sell on your own, then why would you take on the extra work, costs, headaches, and liability.
If you have questions or want a copy of this study, just hit reply. I love to hear from you.