Politics as usual?
Posted by Steve Jolly on Tuesday, February 19, 2019 at 2:06 PM
By Steve Jolly / February 19, 2019
Comment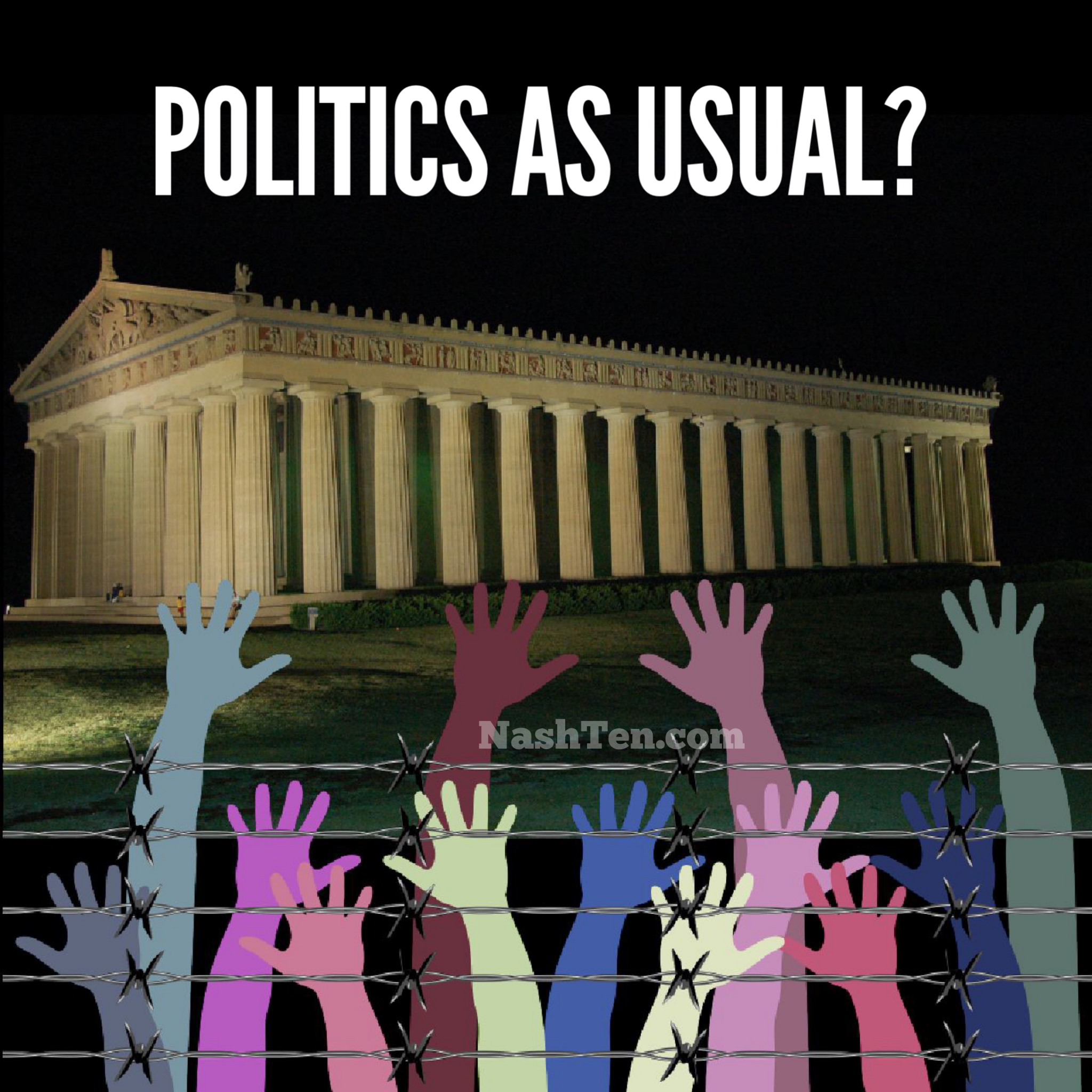 Metro Housing and Development Authority [MDHA] is considered as one of the best government agencies in Nashville.
However, some question the recent decisions that affect our neighbors who rely on affordable housing and the financial health of the organization.
Here are a few of the concerns mentioned in a report by the Tennesseean this morning.
They've built only 70 of the 2,400 new units promised in 2014 at Nashville's oldest public housing development, Cayce Homes.

They plan to spend below their minimum operating reserves to fund some of the promised housing at Cayce this year.

They sold two parcels in Rolling Mill Hills in downtown Nashville to a local developer at below-market rates.
Not only were these parcels sold below market rate, MDHA never ordered an appraisal to determine the current value of the land. And, they turned down an offer from another local development group who bid $19 million more for the same two parcels.
The decision to take the lower bid was based on the small building design and fewer incentives required from the city.
Here's the kicker…
After winning the bid, the winning developer applied to build higher density housing and asked for additional tax incentives. And, it was awarded to them.
Has a once great agency given in to politics as usual?
The $19 million that they passed up would have paid for this year's construction at Cayce and added an addition $5 million to operating reserves. Or a down payment on the next building.
This is where I find hope for Nashville.
It's with those who make a difference in solving Nashville's affordable housing problem, one family at a time.
Government organizations like the Barnes Housing Trust Fund which was created by Mayor Karl Dean in 2013. The fund has invested more than $27 million in affordable housing, leveraged $127 million of federal and private funding to build 1,300 housing units. And growing.
National organizations like Habitat for Humanity of Greater Nashville that has built or completely renovated nearly 1,200 homes in Middle Tennessee since 1985.
Local agencies like the Woodbine Community Organization. Since 1985, they've help families all over Nashville get rental ready and help move them along the path towards home ownership.
Private industry folks like Bruce McNeilage who is building, new rent-to-own homes in Middle Tennessee to bridge the financial gap first-time buyers face. At the same time, is championing for Metro Nashville to focus more on affordable ownership opportunities.
There is no one-size fits all approach to the affordable housing. We need everyone working together to best solve this problem.
If you want to talk about your concerns, hit reply and let me know. I am here for you.