No Country for New Nashville
Posted by Steve Jolly on Monday, September 30, 2019 at 8:44 AM
By Steve Jolly / September 30, 2019
Comment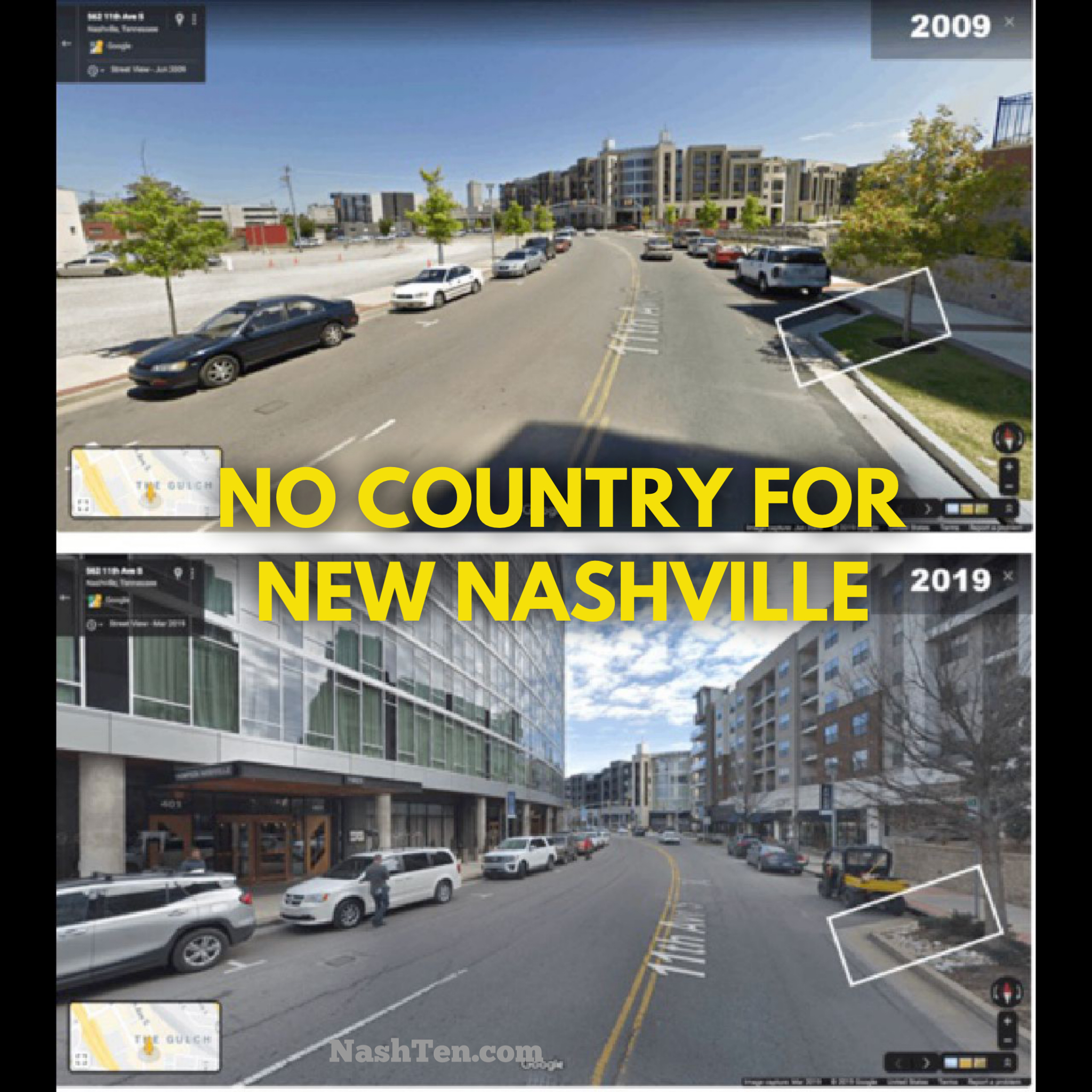 If you live in Nashville, it hard to wrap your arms around the amount of change in our city in the last decade.
Sure, you remember your favorite places that you used to visit. And you can see the flock of cranes dotting the skyline. But the change in so many areas is blurred because we live it every day.
I was blinded to the size and scale of the expansion over the last ten years until I stumbled across this website.
What's even more amazing is we were struggling with the Great Recession for several years during this time.
And these are just a few of the changes that can be seen across the downtown area.
When you look in the residential areas, you see some amazing neighborhood transformations like the Nations, Germantown, North Nashville, and Wedgewood-Houston. I could go on and on.
One of my personal beliefs about people, organizations, and communities is that you are either growing or you're dying. And if it's my choice, I'd rather see us grow.
Fortunately, Nashville seems to be headed in the right direction, and many other people agree. Here are some accolades that Nashville achieved in 2019.
Nashville was ranked 3rd in the Nation for Emerging Trends in Real Estate by the Urban Land Institute and PwC
Zillow ranks Nashville as the 8th hottest housing market
The Bureau of Economic Analysis the #1 in the nation for Economic Strength
Inc. Magazine ranked Nashville the #4 city in the nation To Start A Business
SmartAsset magazine ranked Nashville the #3 Best City for Young Professionals
All of this good news doesn't answer the important questions for your family. Where is the best place for you to live in the Metro area? What educational opportunities does Nashville offer? What can you do for fun and entertainment? Will your family enjoy living here?
These may be a few of the questions on your mind. And if you want answers, then you've come to the right place.
I love to show people why Nashville is the place we proudly call home. And enjoy answering your concerns to see if it is an excellent fit for you too.