Nashville Home Seller uses Little-Known Technicality to Cancel Contract
Posted by Steve Jolly on Tuesday, May 25, 2021 at 3:16 PM
By Steve Jolly / May 25, 2021
Comment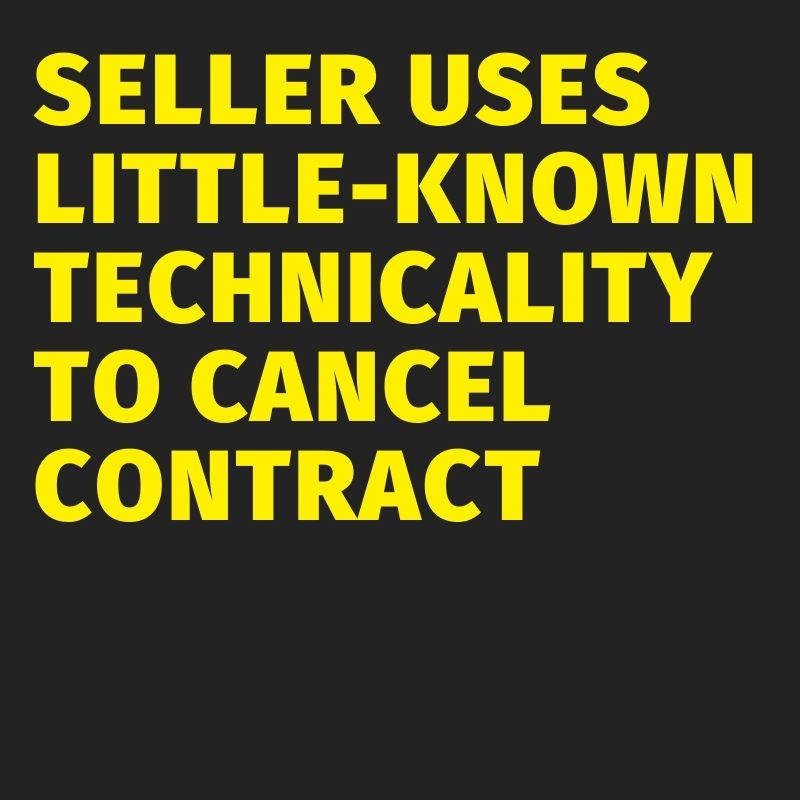 This is #5 in our series for buyers and this week, we will talk about contract paperwork. How to make sense of it, and most importantly, how to protect yourself. I saw this story posted online this week. Here's what they said.
We finally got an offer accepted!! We're so happy and excited... Our 5th offer in 4 months of looking for a place. The morning after signing the papers to be in the contract the seller's agent decides to use a technicality to back out of our contract…Our agent feels like they wanted to back out because a higher offer came in. There's definitely something strange going on but we're not sure what.
The market for buyers is crazy right now, and the last thing you want is sloppy paperwork to cost you your dream home. That would be devastating to go from happy and excited one minute to pit-in-your stomach sick due to a tiny mistake.
Like forgetting a minor detail.
I've seen an entire contract invalidated because one tiny box on a ten-page Purchase and Sale Agreement was not checked.
To protect yourself, you need to find an agent who deeply understands the paperwork and can explain it in simple terms
Then you need to learn it yourself to make the best decisions for your family and ensure it's spelled out properly in the documents. To get the results you desire, both you and your agent need to bring your A-game.
Here's how Gretchen and I like to help you get prepared.
First, we are going to send you copies of a sample contract package. Not just a blank contract, but completely filled out like we were submitting a real offer. We will send you every document that we expect you to sign and then give you plenty of time to read through it.
Next, I want to give you the opportunity to ask any questions or voice concerns. let's resolve them right away.
Then, if you feel comfortable, we can walk through the entire contract. Line by line. Section by section. In as much depth as you need to feel confident.
This takes some time, and most of our colleagues breeze through this process. I believe that well-educated clients make the best decisions. And that's why we want to invest the time in you.
While it can be done, one of the worst times to do this is when you've found the home of your dreams and you're under a deadline to submit an offer.
So here is what I recommend.
CALL/TEXT me now at 615.257.9996 and let's talk early on in your process. So when you're ready to pull the trigger, you're already set for success.
Here's what one of our clients recently said about us.
Steve was so easy to work with, he took care of everything…I thoroughly enjoyed working with him, and highly recommend him, even if you are just moving across town.
Next week, I want to talk with you about how to tap into our network of professionals to make your job easier and less frustrating.