More change is right around the corner
Posted by Steve Jolly on Monday, October 1, 2018 at 10:13 AM
By Steve Jolly / October 1, 2018
Comment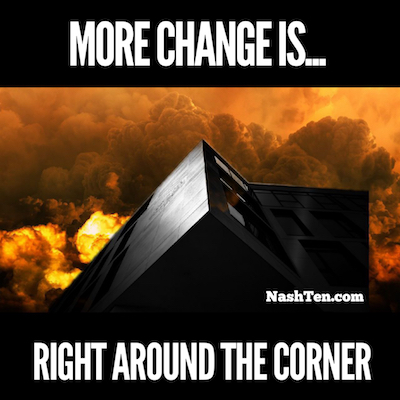 Both you and I have experienced a world of changes in the last five years. More adjustments are right around the corner.
And the ones I am worried most about are those who want to sell in the near future.
Here's why.
For the last five years, it's not been difficult to sell most homes. The hard part has been structuring the sale to ensure you get the most money for the home and the least amount of inconvenience for the seller.
When you have 42 people schedule to see your home over the weekend, it's disruptive to your family.
Even with a pitiful marketing plan and crappy photos, most homes would sell because the inventory was much lower than buyer demand. In other words, there were five buyers for every home listed for sale.
Getting to the closing table quickly, covered the sins of many poor marketing attempts. Though, many folks left money on the table.
As the supply catches up with demand, the market dynamics change too.
Sellers are no longer dealing with multiple offers. And they are having to wait 60-120 days to sell their home if it is priced right.
Add to that the hundreds of thousands of new agents since 2013, who have never experienced a changing market.
It's a recipe for disaster.
This is what I recommend!
Work with an agent who has been through this before, and already knows how to get the job done.
Otherwise, you are hiring someone to "learn" on the job.
And if you want someone who has been successful in both the worst of times and the best of times, hit reply now.
Gretchen or I will get back to you right away!
The Daily Deal in Nashville is this Franklin home in the popular, planned community of Westhaven. And, it's listed below $450,000.