Love the house, but dread the paperwork
Posted by Steve Jolly on Monday, July 17, 2017 at 10:43 AM
By Steve Jolly / July 17, 2017
Comment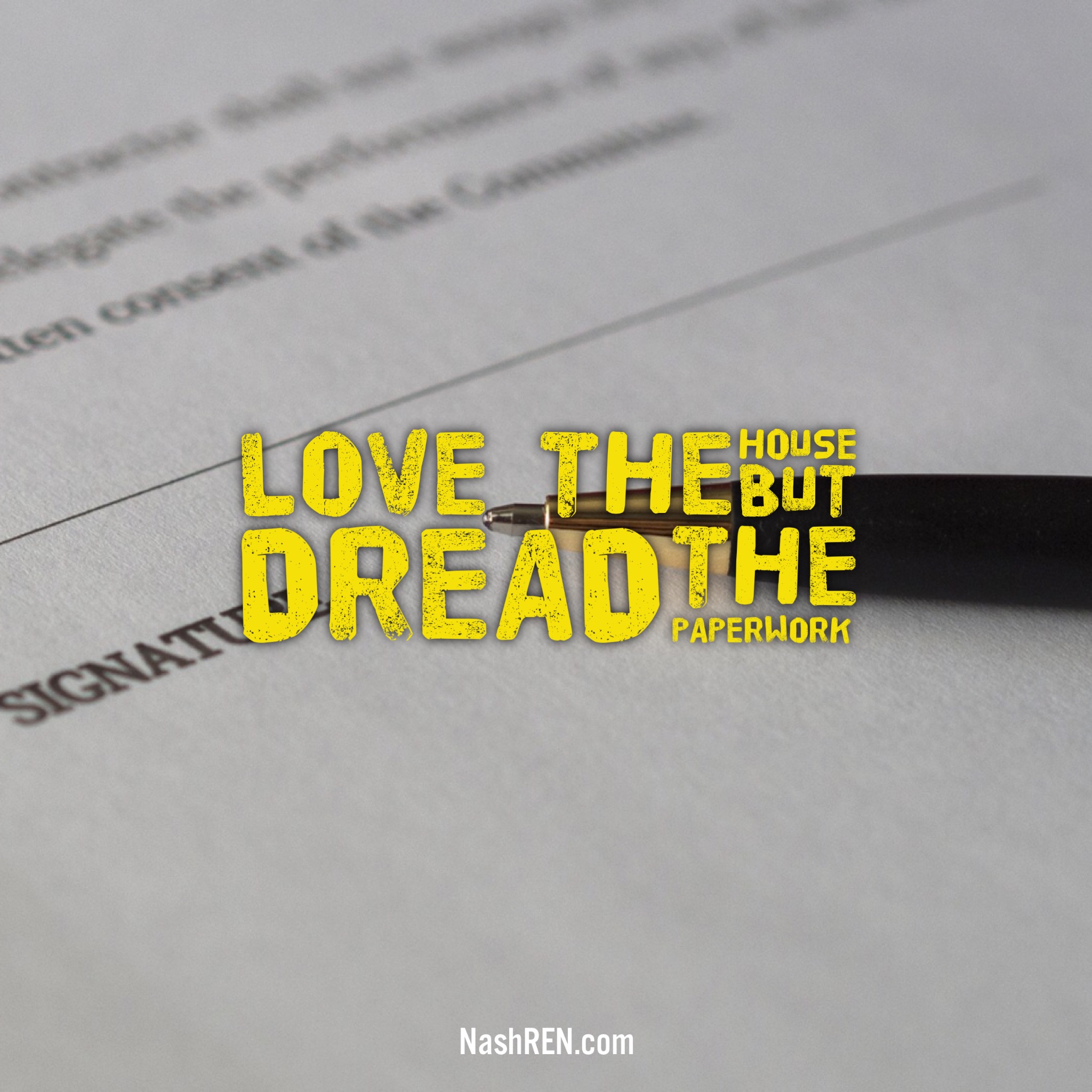 The paperwork necessary to buy a home can be intimidating.
Most contract packages are 30 or more pages long and that doesn't count the paperwork required for a loan if you need one.
In this low inventory market, you need to move fast when you find the right home
So, I wanted to give you a quick introduction to the forms that most agents use in the state of Tennessee to purchase a home.
This is NOT meant to provide legal advice or explain these documents fully. For that, I would always recommend that you talk with a real estate attorney.
Now, that's over.
Here's a list of documents that you will encounter when buying a home in Tennessee.
Purchase and Sale Agreement - This is used to define the transaction between the buyer and the seller of the home. It sets the rules of the road so everyone knows what to expect.

Buyer Representation Agreement - This is used to define the relationship between the buyer and their agent. It defines the expectations of each party and the terms of the relationship.

Confirmation of Agency - This is provided to the seller in lieu of the Buyer Representation Agreement. It lets the seller know that the buyer's agent is acting on behalf of a bona fide buyer.

Property Condition Disclosure - This is a disclosure that the seller provides to the buyer to notify them of the condition of the home, lot and any components.

Disclaimer - The disclaimer lets the buyers/sellers know that the agents are ONLY experts at Real Estate and NOT experts in construction, taxes, and legal matters. It also outlines the major areas of concern to anyone buying property in Tennessee.

RESPA - This form is required by the Real Estate Settlement & Procedures Act. It should disclose any interest in affiliated companies or any compensation agreements between companies.
Depending on the situation there may be other forms included in the sales contract package. Like a Lead Based Paint disclosure if the home was built prior to 1978. Or, a FHA/VA loan addendum if you are using this type of loan to purchase a home.
If you want to review these forms ahead of time or get legal advice from an attorney, just let me know and I will make it happen for you.
Otherwise…
The Deal of the Day in Nashville is a renovated cottage in Hope Gardens that is close to downtown and listed for less than $350,000.