It's strange how few people are talking about this scam
Posted by Steve Jolly on Wednesday, October 18, 2017 at 5:46 PM
By Steve Jolly / October 18, 2017
Comment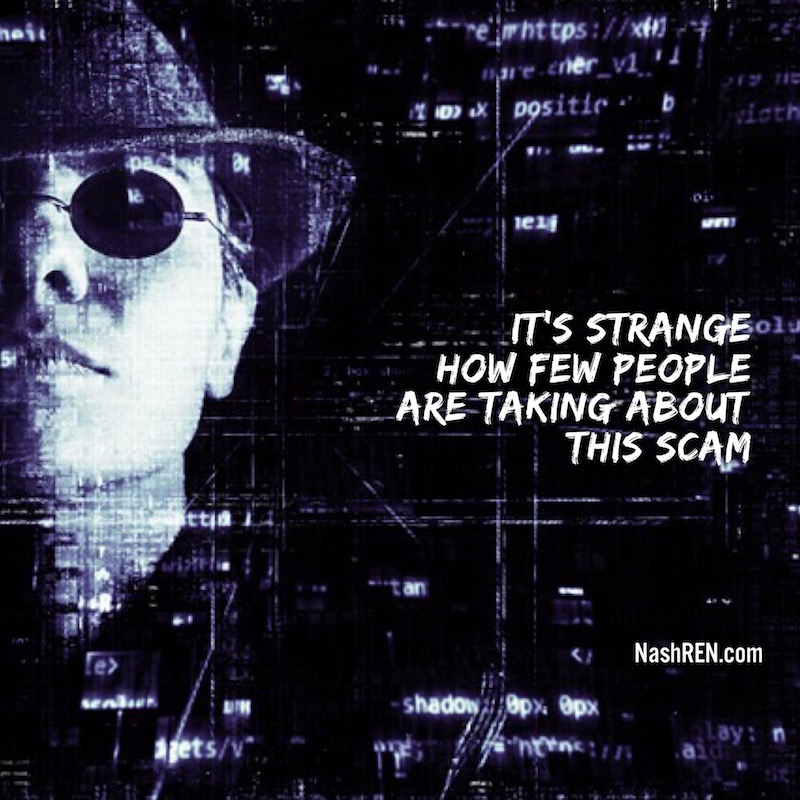 A few months ago, I told you about a new scam that is targeting the wiring of funds for real estate transactions.
I had no idea of how prevalent it would become in our industry.
According to statistics from the FBI, real estate wire fraud has increased 1,300% since the beginning of 2015.
And since October 2013, more than $3.1 billion was reported in actual and attempted losses worldwide.
Here are some of the worst examples this year
$411,548 Loss in Maryland, August 2017
$1,000,000 Loss in New York, June 2017
$1,570,000 Loss in Washington DC, May 2017
$272,000 Loss in Colorado, March 2017
In each of these cases, one of three things happened. Either the title company, the seller or the buyer received a fake email or phone call requesting a wire to the wrong account.
And here's how they did it.
First, the bad guys find a way into the email system of the buyer, seller or title company.
The usually do this by sending you a phishing email. A phishing email is a fake email from a believable source that has a malicious link.
For example, if you used gmail, you might receive an "official looking" email from Google asking you to login.

You enter your login and password into the form and it goes straight to the crooks. After the fact, you probably didn't think twice about doing it and had no idea that you were scammed.

In the case of a seller, they are looking for your email to the title company telling them where to wire the proceeds of the sale.
Shortly after you send the email, they send another email (or call) to the title company from your account with "revised" wiring instructions that go straight to the scoundrel's bank accounts.
And the strangest thing about this whole scam is the lack of people talking about it.
That just makes it easier for the bad guys.
I don't want this to happen to anyone, and especially you!
So, here's how you can prevent it.
First, setup two-factor authentication for your email system. This prevents the scammers from accessing your emails even if they have the password.
Second, ensure that you only provide wiring instruction in person. Make sure that you let your agent, lender and title company know that you will never provide this info over the phone or in email.
In fact, one of the best title companies in Nashville, and one of my favorites, already has this wiring instructions practice in place.
That's one of the reasons why I like working with them so much.
If you want to work with a real estate team that values your safety as much as you do, then give me a call today.
We will do everything in our power to protect you and your assets.
The Daily Deal in Nashville is this updated brick ranch home in Hendersonville that is very close to Nashville and is listed for less than $200,000.