It's a great time to be in the market right now
Posted by Steve Jolly on Friday, January 11, 2019 at 11:15 AM
By Steve Jolly / January 11, 2019
Comment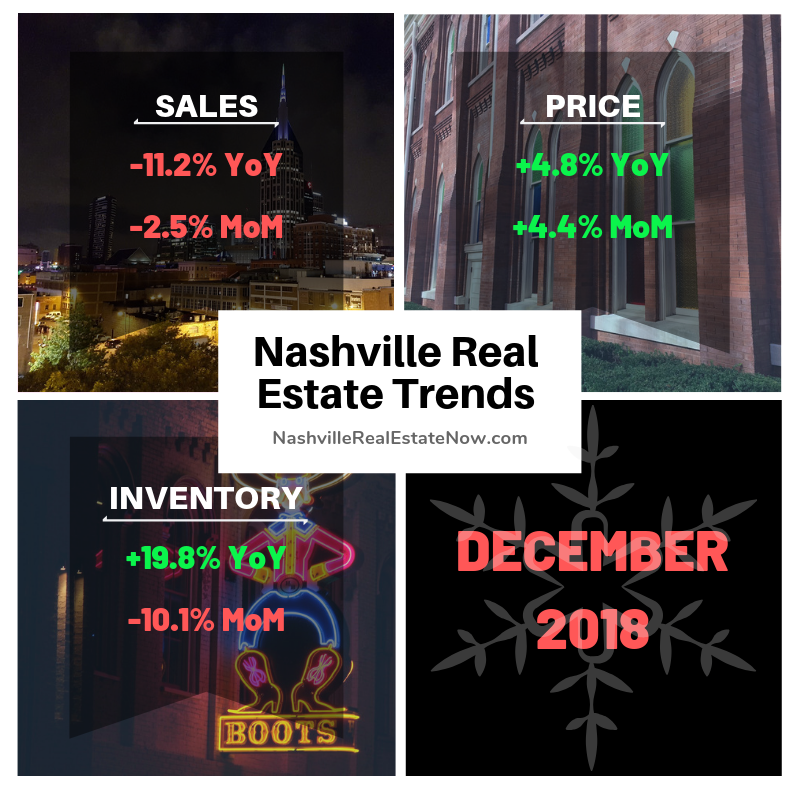 Greater Nashville finished off 2018 with a bang by setting the third highest volume in history with 39,541 total sales.
We were 2.4% shy of the all-time record set in 2017, when Nashville was the hottest market in the country.
And 1.3% behind 2006, the second highest year for sales in this region.
Some folks are bearish on Nashville, we were still the third hottest market in the nation in 2018 according to homes.com.
While it's true that we appear to be transitioning from a seller's market to a balanced market, that's not bad news for buyers and sellers.
Greater Nashville REALTORS® President Andrew Terrell said, "2018 proved to be one of the best markets in Middle Tennessee history, and we are looking forward to the New Year. Our local economy remains strong, and interest rates remain low which are positive for the real estate market."
Prices for the region are up 4.8% for the year, and more in the most popular neighborhoods.
It's a great time to be in the market right now.
Buyer activity is higher than normal. There is a healthy amount of homes on the market. Rates are low (expected to climb later this year).
And the busy season is right around the corner.
Gretchen and I have had much success with our customized marketing plans. They are designed to match the best features of your home with buyers who are actively seeking them.
Our most recent advertising campaign resulted in 1,204 people requesting listing details, pictures and more information on one home in the last 45 days
And all this was over the holidays!!!
If you want this kind of attention on your home, let's talk. You can reach me at 615.519.0983.
Here's to another fabulous year!