Is this a sweetheart deal or unexpected nightmare?
Posted by Steve Jolly on Tuesday, October 13, 2020 at 9:10 AM
By Steve Jolly / October 13, 2020
Comment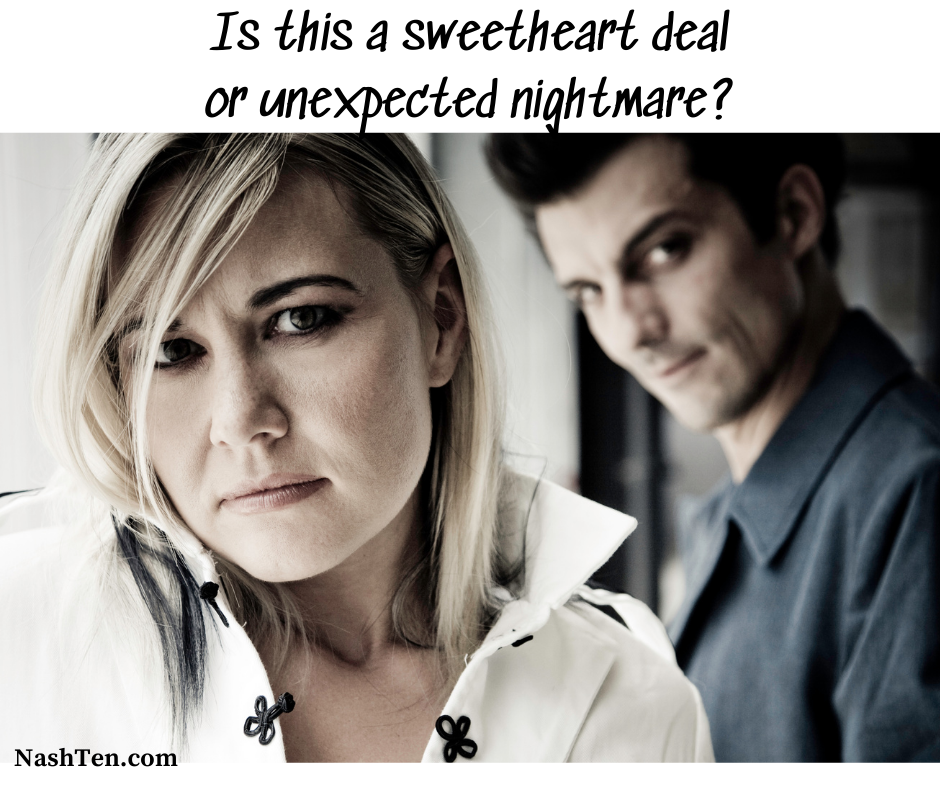 You want the highest price that the market will pay, but most homeowners (and agents) don't know the best way to get it.
Here's why.
A homeowner decides to place his home on the market that is priced significantly higher than recent sales because there are few similar homes for sale. Within a few days, the seller receives a handful of offers. Excited about the move, they accept the highest & best offer and start packing. From the seller's perspective, this is a sweetheart deal.
What sellers fail to realize is the buyer is going through a completely different set of emotions.
The buyer is immediately excited that they have a home under contract. Then apprehension sets in and they begin to wonder is this too good to be true. Since they have submitted several offers on other homes and lost, they begin to seriously question this purchase.
Did they just pay too much for the home?
Did the sellers really have multiple offers?
Is there something wrong with this home that they did not know?
With buyer's remorse, they trade in their rose-colored glasses for a microscope. Suddenly, every tiny defect becomes a major issue and the buyers cancel the contract during the inspection period.
The buyers did not feel comfortable about the price they agreed to pay and then walked away using the inspection as their excuse.
Now the seller is at a worse place than where they started.
First, they have a stigma on their home because the contract was canceled. Every new buyer is going to wonder what is wrong with the home.
Second, they have wasted the most important time that a home is on the market. New listings attract the most attention. Once your home has been on the market for a few weeks, the number of people organically viewing your home drops dramatically.
Last, with less competition from buyers, it's harder to get the best price for your home.
All this trouble is caused by pricing the home too high and the emotions that followed.
To avoid this mess, we have a proven plan that helps people sell their home quickly while getting the best price and minimizing any buyer's remorse.
And when you have a plan in place, it's much easier to stick to it than be led astray by the excitement of the deal.
Our Smart Seller System will help you:
Get your home ready to sell with the least amount of effort or cost

Provide you an estimate of the most likely sales price and our recommended list price

Show you the best times to put your home on the market

Advise you how long you should market the home before reviewing offers
If you want to learn more about our proven plan to get the highest price for your home, then text or call me at 615-519-0983.