Is this a special opportunity or a horrible mistake
Posted by Steve Jolly on Tuesday, September 29, 2020 at 8:54 AM
By Steve Jolly / September 29, 2020
Comment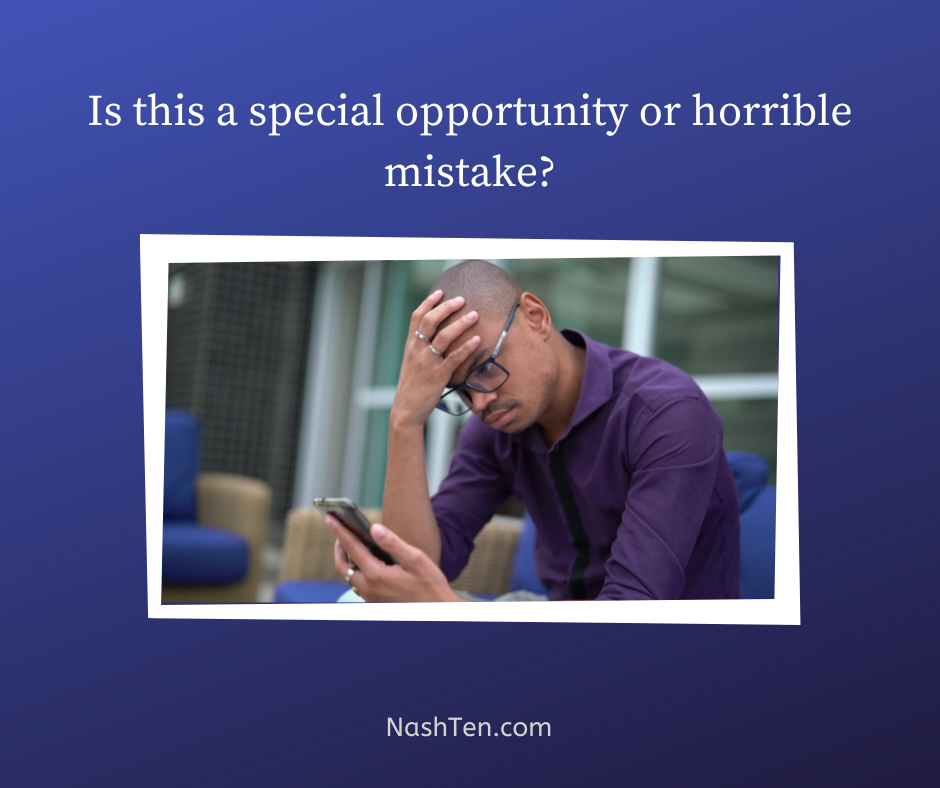 This is a cautionary tale about the sale of two homes and the potential loss of thousands of dollars.
Here is the story.
I listed a home for sale in the Nashville area earlier this year. Just by chance, the home next door had sold to one of the national iBuyer companies just a few weeks earlier. An iBuyer is a company that uses technology to make an instant offer on your home.
If you accept their instant offer and sell your home to an iBuyer, they will sell it again in the near future to someone else for a profit.
While they offer an alternative to the traditional home selling experience, that convenience comes at a cost that can easily run into the five-figures.
My goal today is to not convince you that the traditional sale is best. Instead, I want to show you a direct comparison of two similar sales, so you can decide which is best for you.
Unlike other comparisons in the past, this one is unique because the two homes in this study were very similar in style, size, condition, location, timing, and starting price.
The biggest difference between the two was the method of sale. One of the homeowners took the iBuyer route, and the other chose a traditional sale. And the rest is history.
Here's what they did.
First, let's take a look at the iBuyer sale. It was purchased by the iBuyer company in July 2020 for $254,000. This sales price does not likely include any repair allowances or convenience fees charged by the iBuyer and paid by the homeowner.
Nine days later the home was listed for sale by the iBuyer company for $275,900. Within 5 days, this iBuyer sale was under contract, and it closed a month later for $252,000.
You may be asking, why did the iBuyer take a loss on this home? They might have lost a few thousand on the sales price, but they likely made it up [and much more] on the convenience fee and repair allowances.
Here's what we did.
My client had the home next door. During the month of July, my client had some small repairs completed on the home. We recommend these repairs because we thought they would bring more buyers and a higher price.
Gretchen and I also spent time in July getting this home ready for sale with our Strategic Staging program. This is a unique plan that we created to attract more attention with furniture and decor from our collection that helps to sell your home. The best part, Strategic Staging is included with every sale at no additional cost to our clients.
By chance, our home was listed just one day prior to the iBuyer listing next door at $275,000. Within four days, my client's home was under contract. Forty days later this home closed at list price. And my client was very happy.
A recent study by the firm Collateral Analytics Research showed the typical cost to a seller appears to be in the range of 13% - 15% versus 5% - 7% for a traditional sale.
Based on this comparison, these are the questions that you should be asking yourself when getting ready to sell your home.
Is the added convenience of an iBuyer sale worth 6% - 10% of the sale price of your home?

If you lived in this neighborhood, would you prefer your neighbors sold via an iBuyer or a traditional sale?
If you answered YES to the first question, that's ok. We can help you get the best deal for your home from an iBuyer.
Otherwise, Gretchen and I are here to answer any questions that you have about the process. And share with you the source of data for both of these sales. Feel free to text or call anytime, 615-519-0983.
This is my first story on my series on Learning from Other's Mistakes. Leave a comment and let me know if you enjoyed it or not.