Is there a problem with new construction in Nashville
Posted by Steve Jolly on Tuesday, September 12, 2017 at 12:21 PM
By Steve Jolly / September 12, 2017
Comment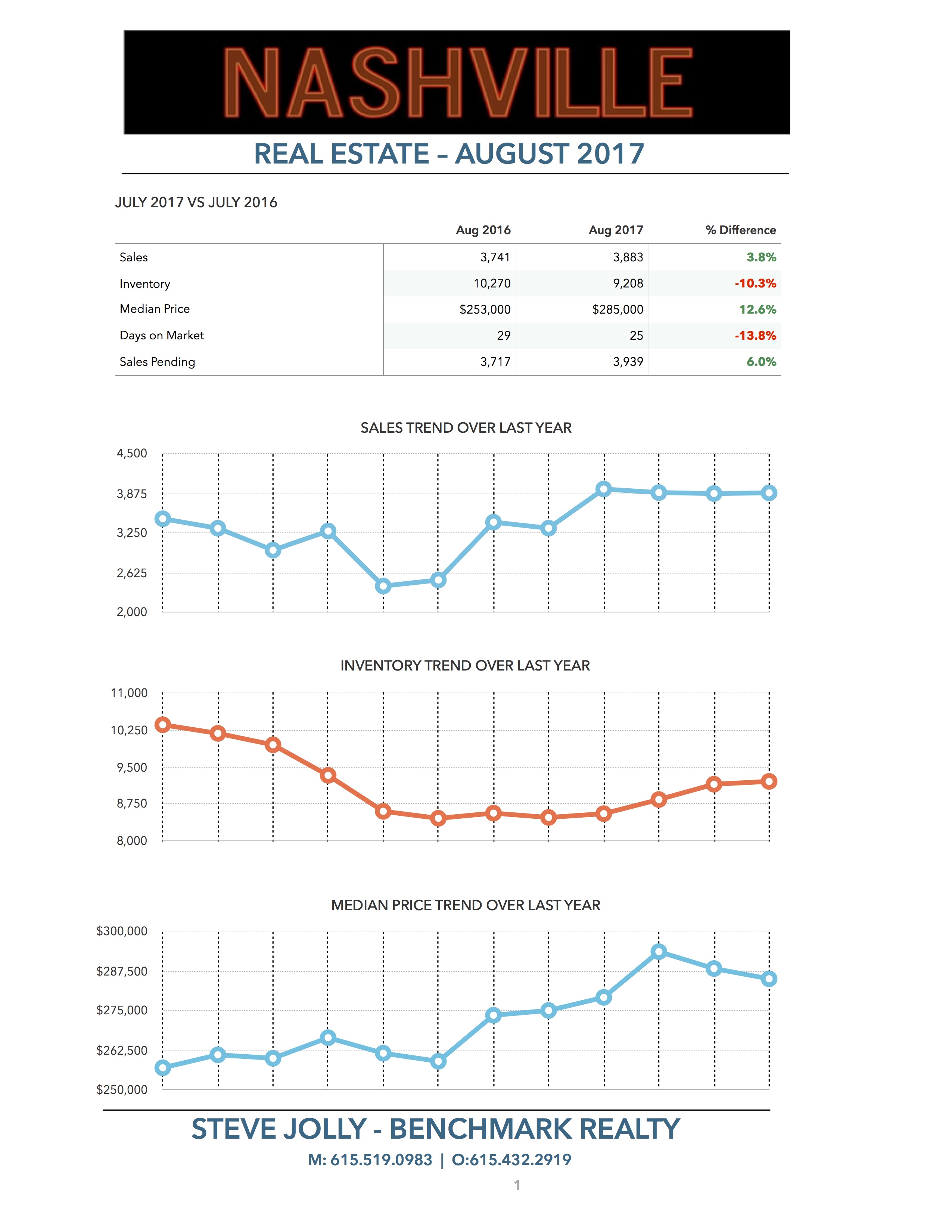 New home construction had been nearly non-existent for five years due to the mortgage crisis and the resulting crash in home sales.
When the market started to turn and the backlog of inventory started to move, the builders got back in the game.
However, it wasn't fast enough to make a difference.
Until now.
When I was reviewing the numbers for the story, this one jumped right off the page.
Of the 1,979 homes that are currently for sale in Nashville [Davidson], 659 of them are new construction.
That's a whopping 33.3%!
And it's way out of wack with consumer demand.
If you look at the numbers provided by the National Association of Home Builders, new home sales should be close to 10% of the total sales in any market.
Over the last three months, June-August 2017, new home sales accounted for 24.3% of the total sales in Nashville.
And in June-August 2016, new home sales accounted for 19.1% of all sales in the same area.
So, why is this a problem?
Not every buyer wants (and can afford) new construction.
And it's affecting sales of existing homes in markets with lots of building activity [like East Nashville].
Or areas where the price points are higher.
The biggest need in our market is for entry-level homes, though most builders are aiming much higher.
In these battles, market forces always win. I just hope that there are fewer losers with the next correction.
August's market numbers are included in the attached chart.
If you have any questions about the market or new construction, hit reply and give me your best. I'll make sure to answer each and every one.
The Daily Deal in Nashville is a three bedroom, renovated cottage in Cleveland Park [East Nashville] and listed for less than $320,000.