Is it OK for you to never want to own a home?
Posted by Steve Jolly on Thursday, September 19, 2019 at 11:32 AM
By Steve Jolly / September 19, 2019
Comment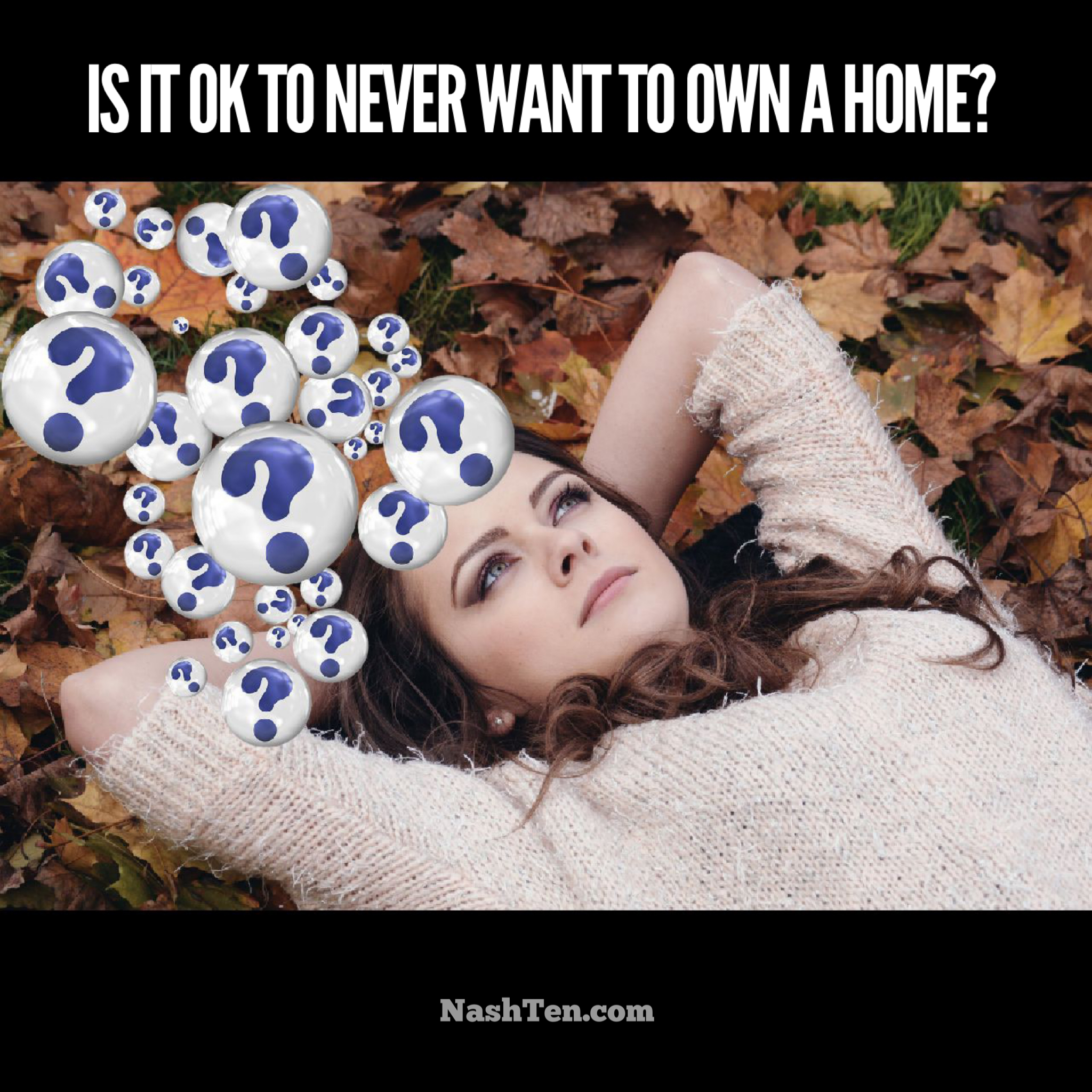 I saw this question posted online in a discussion group and as the time of this article had received more than 11,000 responses in only one day.
The person who asked this question was a young adult with a good job, savings in the bank, and a comfortable apartment. And when she mentions to her friends and family that she has no plans to buy a home, she gets the eye-roll every time.
She is against homeownership for herself because the debt causes her anxiety, seems expensive and feels risky.
Most of her friends argued that she was throwing her money away on rent and that a home is a great investment.
I understand because owning a home comes with responsibility and the occasional large bill that you were not expecting. That responsibility does not always fit in with everyone's lifestyle, especially if you work long hours or travel frequently.
Or you plan to move in the next few years.
And not every property that you could purchase is a "great" investment.
If I were to give her personal advice, it would want her to understand exactly why real estate is a wonderful investment vehicle for personal wealth. In fact, according to this article from Forbes last year, real estate is the number one wealth-building investment class.
It consistently beats Wall Street when it comes to Cash Flow, Appreciation, Depreciation, Leverage, Inflation and several other categories.
However…that does not mean that you have to own a home.
There are hundreds of other ways to participate in real estate investing and lease the space you live in at the same time.
I would also tell her that she doesn't have to listen to or follow her friends' advice. And it does not matter what they think about your decision.
What matters the most is that she is building wealth in the best way that works for herself and her lifestyle.
You can't really change what people think about you, so focus on what you can control. You'll find that life is much less stressful when you are living it on your terms.
What do you think about my advice? Good, Bad or Ugly?
Send a message and let me know your thoughts.