Is A Guaranteed Buyer Worth $10,000 To You?
Posted by Steve Jolly on Wednesday, October 24, 2018 at 9:36 AM
By Steve Jolly / October 24, 2018
Comment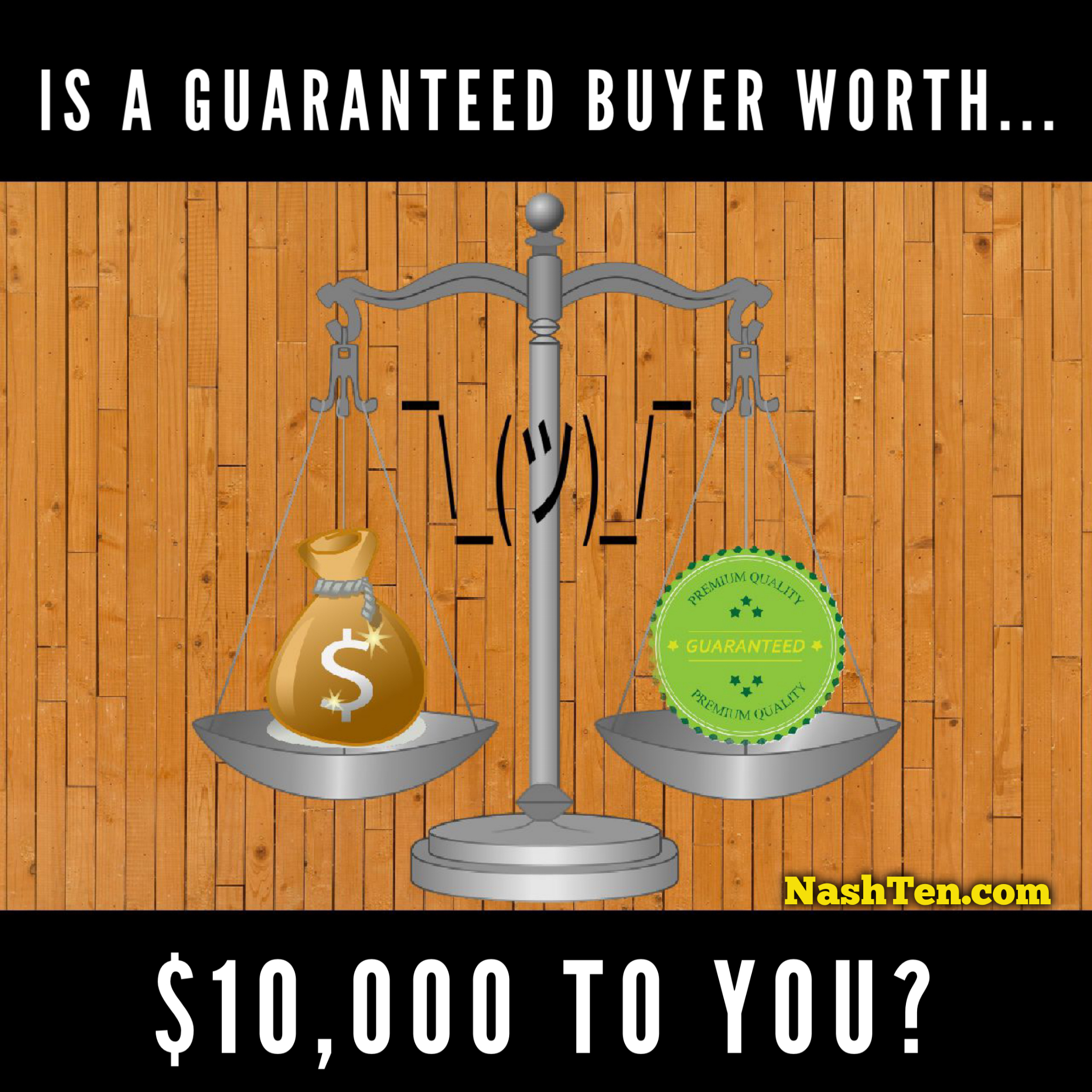 Companies known as iBuyers claim to be shaking up the traditional market by offering quick, cash offers to sellers within hours of a request. Yet, most of us wonder…
Are these companies living up to their hype?
I decided to dig a little deeper to find some real-life stories and then let you decide.
Sounds good?
Erica Ockney, an agent in Las Vegas, recently told this story in Realtor Magazine about one of her clients who wanted to sell quickly. Las Vegas has an abundance of these companies and she submitted an offer request to several for her client.
Of the instant offers that came in, one was $60,000 below the estimated market value. WOW!
To her surprise, one company came back with a reasonable offer and her clients carefully moved forward. They were still concerned about the additional costs, fees and the overall experience of selling to a corporation.
After the offer was accepted, a team of five inspectors looked over every inch of the home with a fine tooth comb. The initial repair request was shocking.
Ockney said, "They asked us to fix everything you could think of…It wasn't little projects; they wanted us to remodel the home and they wanted the seller to pay for it."
After weeks of negotiations, the homeowner agreed to pay for $16,000 in repairs on a $300,000 home.
In the end, the seller finished with $10,000 less than they would have with a traditional buyer. And they didn't pick up time because they spent weeks negotiating the repairs.
It's not a huge loss, but most of us cannot afford to give up five figures for a guaranteed buyer.
If you are thinking of selling your home soon, and want to understand all your options, then give us a call at 615-519-0983. We are here for you!
The Daily Deal in Nashville is this brick ranch in Hendersonville that would be perfect for an investment or first-time buyer. It's currently listed for less than $200,000.