If you waited, this is what it cost you to buy a home in Nashville
Posted by Steve Jolly on Thursday, January 20, 2022 at 11:32 AM
By Steve Jolly / January 20, 2022
Comment
Hey! Steve Jolly here with Benchmark Realty. Today on the Moving to Nash Show, we going to start a new series for buyers. The first show of this series is on the cost of waiting to buy a home in Nashville over the last year.
While the math might be shocking, that is not my goal today. Instead, I want to light a fire under you. Especially those who want to make a move in 2022 and start creating generational wealth for yourself and your family.
I completely understand those who took a break because the market was terribly frustrating. Now, let me show you why you shouldn't do it again.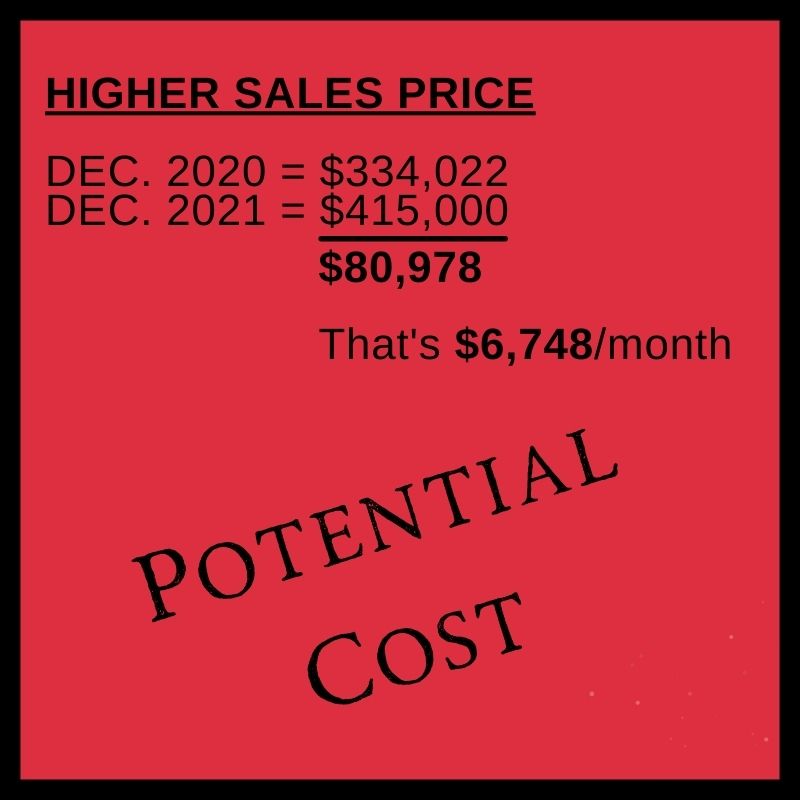 Let's talk about the median sales price. One year ago, the median cost of a home in Greater Nashville was $334,022 based on data from the Realtracs MLS. Today, the median price home has increased to $415,000. That's a 24% increase in just 12 months. Or, a gain of $80,978 for the year, which equals $6,748 each and every month.
Now that's a lot of money. Let's take a look at rates next.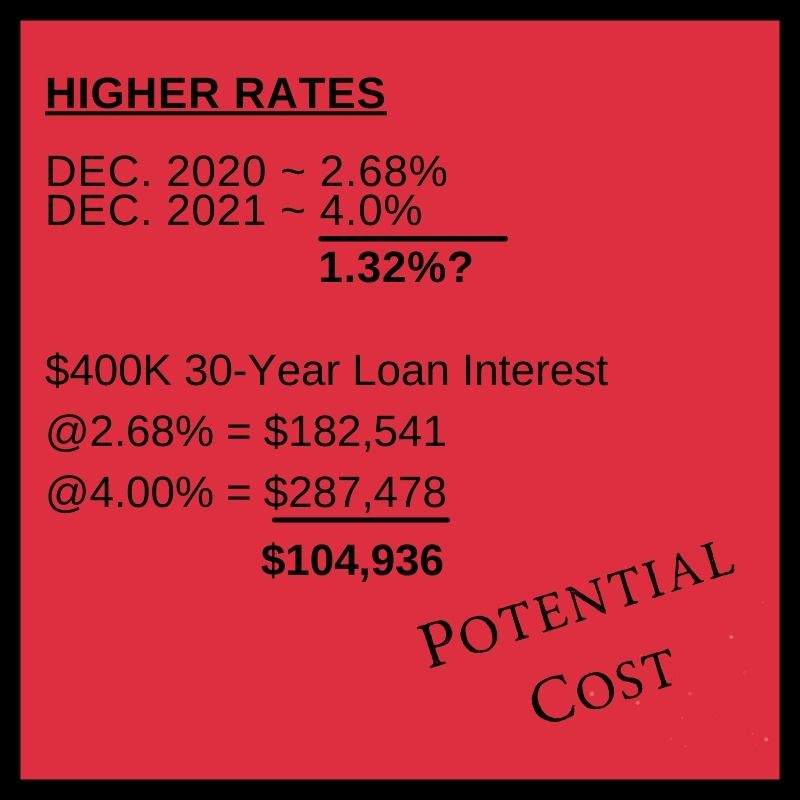 In addition, the average interest rate has increased 1.32 percentage points over that same period from 2.68% in December 2020 to about 4.0% today. One hundred thirty-two basis points seem like pocket change until you spread that cost over the life of a loan.
On a $400,000 loan, the total interest paid over 30 years at 2.68% is $182,541. Now at 4%, that same loan will cost you $287,478 interest. That's a difference of $104,936 or $291 per month in additional monthly payments.
Wow!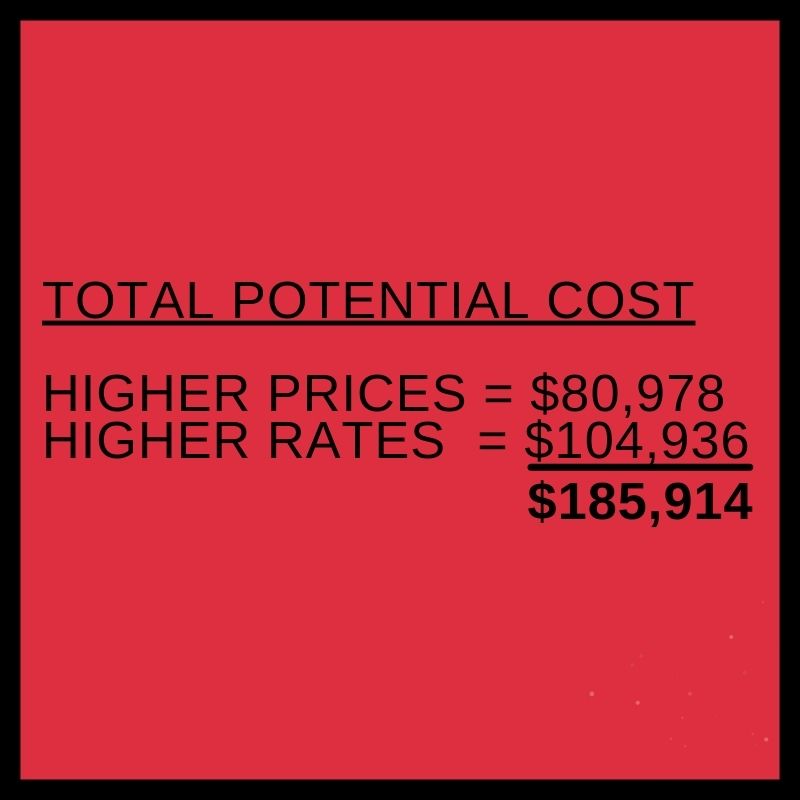 When you add the $88,000 in price appreciation plus the $104,000 of interest rate gain. The potential cost to buy a median price home in Nashville has increased by $185,914 in just one year.
And, most experts expect prices and rates to increase further in 2022 due to rising inflation and the housing inventory crisis in Nashville.
That's shocking, but don't let it stop you in your tracks. Let it be the wind under your wings, so you don't fall further behind by sitting on the sidelines.
If you can't afford a $400,000 home, don't worry. We helped several first-time homebuyers last year, with one as low as $195,000 in Nashville. We know how difficult this can be, and have created systems to make you successful in this crazy market.
If you have questions, please text or call me at 615.257.9996. Don't lose thousands waiting another year.
Next week on the Moving to Nash show, we will continue this series for homebuyers in order to help you move into your new home this year.
Take care!