If you met your Senator, what is the first thing you'd say?
Posted by Steve Jolly on Monday, January 29, 2018 at 11:05 AM
By Steve Jolly / January 29, 2018
Comment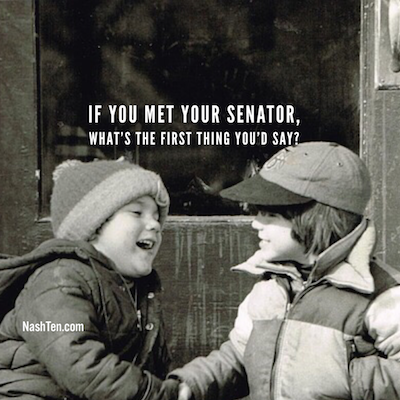 Tuesday is Realtor Day on the Hill in Tennessee.
That's when Realtors from all across the state converge in Nashville on Capitol Hill.
The agenda is set, meetings have been scheduled and now it's time to advocate for your rights as homeowners and business owners in Tennessee.
Here are some of the topics that will be discussed tomorrow.
Short Term Rental Properties - At the end of last year, the state set aside their Short Term Rental Property bill until the local governments finished their rulemaking. Now that Nashville has passed their legislation, I expect this bill will be revived.

Service of Process: Repossession - Two bills were recently introduced in support of landlords rights to repossession of their property when served on a contractually named party and not just on any adult living in the property.

Uniform Commercial Real Estate Receivership Act - This bill is intended to make uniform laws across all states on real estate receivership for commercial properties. Few states address these procedures in the law resulting in variation from state to state, county to county and city to city.

Professional Privilege Tax - The professional privilege tax is like an income tax, but only on certain professions in the state. However, not every profession is required to pay this tax.
I'll be there all day tomorrow and have meetings set with my Representative, Senator and other state leaders.
While you may not have an opinion on any of these topics, I know that there are issues that are near and dear to your heart.
And I'd love to hear them.
Hit reply and share whats on your mind with me.
I'll be sure to repay your efforts by giving voice to your concerns tomorrow.
The Daily Deal in Nashville is a one bedroom condo in the Viridian hi-rise in downtown Nashville for less than $300,000.